Franchise Influencer Marketing
Influencer marketing designed for franchises.
We create and manage influencer marketing campaigns that deliver measurable results for franchise organizations.
Hyper-local influencer marketing
Influencer marketing is a major challenge for both franchisors and franchisees. Most franchisors find it too time consuming and expensive to source and manage a pool of influencers that sufficiently covers their network of locations, while the cost of influencer marketing typically makes it impractical for individual franchisees to pursue.

To address this, we've turned the influencer marketing model on its head. Instead of trying to find a handful of larger influencers to cover your network, we instead source local influencers on a market-by-market basis. We review your customer base to identify hyper-local influencers that already know and like your brand, while also sourcing professional influencers specific to your industry and geographies. Through this approach we are able to create a targeted approach for each territory while also creating a broad footprint for your franchise overall. We use a combination of technology and know-how to cost-effectively deploy high-performing influencer marketing campaigns for your entire company or for a single location.

What we do
We will develop a local influencer marketing approach tailored to your specific franchise territories and marketing objectives.
Franchise influencer marketing strategy
Our team of influencer marketing professionals will work with you to develop an influencer strategy designed to achieve your overall brand goals while also building trust, credibility, and awareness within your local markets. We will identify ideal influencer categories and develop creative content strategies that will allow you to reach and engage customers at every stage of the decision-making process.
Local talent discovery
We use a combination of technology and proprietary processes to source local influencers & customers in the communities where your franchise company operates. We vet potential influencers' social accounts to ensure their audience and content are a good fit with your brand. Through this approach, we are able to build a hyper-local list of brand advocates and influencers to create branded content aimed at generating highly localized brand awareness and affinity.
Talent & campaign management
Our influencer marketing team will ensure a smooth process right from campaign initiation through to completion. Our team will manage everything for you including talent management, pricing, contract negotiation, creative guidelines, post-performance tracking, and everything else. Our team's attention to detail and proactive approach ensures that no element of your influencer campaign is overlooked.
Talent & content review
We know how important it is to maintain control over your franchise brand's image and messaging, which is why the final influencer selection and content approval will always belong to you. We will provide our recommendations for each influencer and highlight why they are a fit for your brand and campaign, and you make the final decision. We also review influencer content and provide detailed feedback to influencers to ensure you receive content that fits your brand.
User-generated content
In addition to creating local awareness, our influencer marketing approach creates a database of user generated content that can be re-used for future social efforts including paid advertising. We ensure you receive full usage rights so that content can be used by the head office or franchisees to increase the value derived from the campaign.
Monitoring & reporting
We will monitor and track results for all sponsored posts and provide detailed reports highlighting key metrics and actionable data including the performance of each specific influencer. We will analyze data to confirm the effectiveness of the campaign and provide insights on performance to draw conclusions about your customers and provide learnings for future campaigns.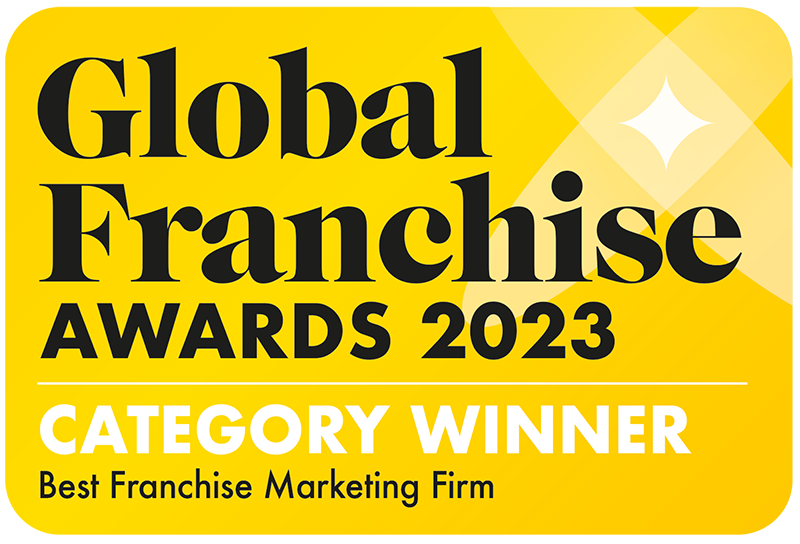 Reshift Media Voted Best Franchise Marketing Firm
Reshift Media was named the world's best franchise marketing firm by the Global Franchise Awards at the 2023 International Franchise Association convention. The Global Franchise Awards recognizes excellence in franchising and is judged by an international panel of franchise association executives and industry experts.
We are proud to partner with amazing brands