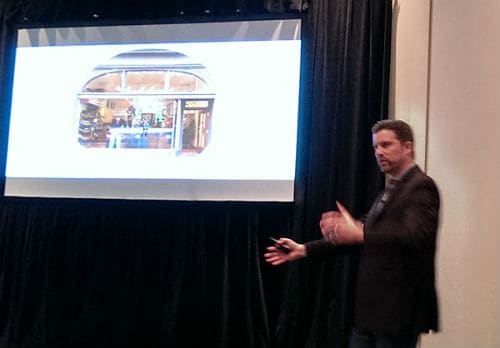 Reshift Media was happy to be invited to present at the Retail Council of Canada's STORE 2015 conference this week, which is Canada's largest retail conference. You can find more information about the STORE conference on their event website.
Our CEO, Steve Buors spoke at the conference about how mobile can be a retailer's best friend. Please feel free to download his presentation here.
In the presentation, we discuss how people use mobile to access information including using search, social and of course the mobile web.
As mobile use continues to increase, it is imperative that retailers take deliberate steps to ensure their websites are accessible across devices. If you are not sure if your site is mobile-accessible, you can test it here: reshiftmedia.com/mobiletest.
Mobile search optimization continues to remain a major opportunity for retailers, as people are actively researching product information before, during and after they visit stores. This creates a significant opportunity for retailers to out-maneuver their competitors by increasing their exposure to customers searching for information through mobile devices. Google recent announcement about enhancements to its Google Now product which could have a significant impact on how people find products and services they are interested in.
In addition, social media's use on mobile continues to climb. People are interacting with retailers on a highly localized level as they create store reviews, check in, take photos and interact with their favorite brands. Facebook's recent work with Place Tips demonstrates the power of retailer's local store footprint in getting more people to show up to their stores.
For retailers who are forward-thinking in their approach to the mobile web, search and social, mobile can, in fact, be their best friend.
TAGS