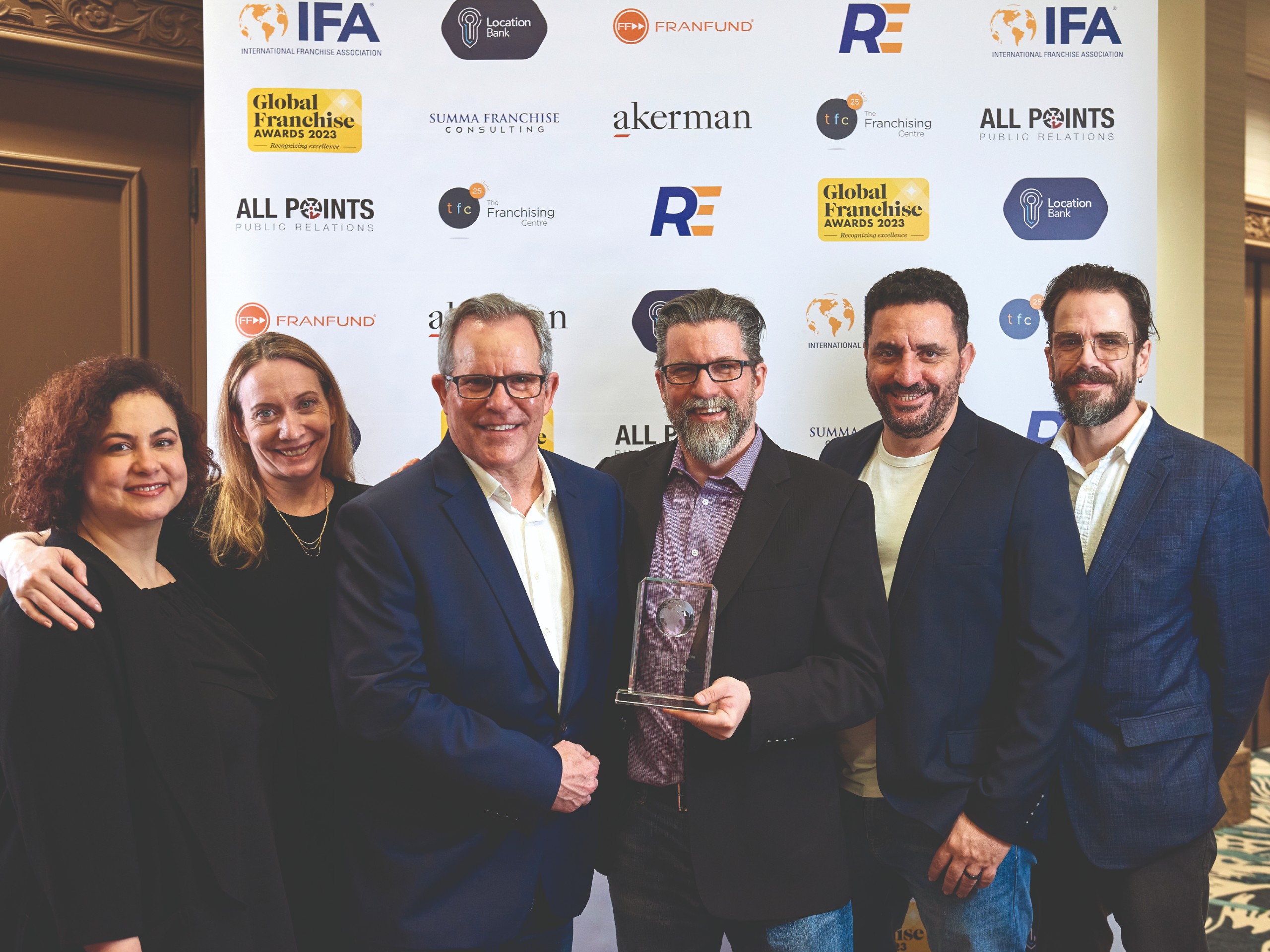 We are thrilled to announce that Reshift Media has been named Best Franchise Marketing Firm by the Global Franchise Awards at the 2023 International Franchise Association convention. Reshift is the first Canadian company to win this award. We are so proud to receive such a prestigious honour and are elated that we could attend the awards ceremony in Las Vegas, Nevada on February 25, 2023, sharing the room with phenomenal professionals in the franchise industry from around the world. It was a night to remember!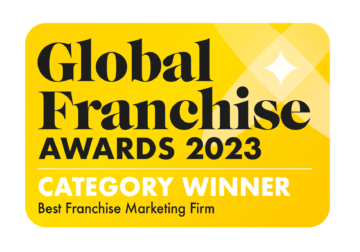 "It is fantastic to be recognized in this way on a global stage," said Steve Buors, CEO at Reshift. "The credit for this award goes to our amazing and innovative team and the incredible franchise organizations who we have the good fortune to work with every day. We are honoured to receive this award."
We founded our company a decade ago with six team members and a desire to revolutionize the world of digital marketing. Fast-forward to today, we are proud to say the majority of the original team has stuck with us and are now leading our outstanding group of nearly 40 employees. We have crafted a network of more than 200 clients in over 20 countries, specializing in franchise and multi-location companies.
Reshift offers social media, search, digital design, and website/mobile development services, and we have spent the last ten years developing proprietary processes and technology designed to leverage the strengths of franchise organizations, which allows our clients anywhere in the world to achieve better digital marketing results for less cost.
In addition to our marketing services, we created the Brand Amplifier suite of products, which allows franchise organizations to create locally relevant social content and advertising at scale. Our Brand Amplifier is a Facebook, Instagram, and Google advertising platform built specifically for franchise, retail, restaurant and other multi-location organizations that allows national and local teams to create high-performing campaigns that are automatically localized across all locations, all on one dashboard. Meanwhile, our Social Brand Amplifier can create, localize, and publish content on social media pages at scale, which increases local engagement and brand awareness. Our multi-location clients see a 200%-500% increase in engagement as a result.
Our involvement in the franchising industry extends both nationally and internationally, as we are members of the International Franchise Association (IFA) and Canadian Franchise Association (CFA). Several of our executive team members volunteer on a number of committees for the CFA, including the association's board of directors.
Although we are based in Canada, the United States is our largest market, making up more than half of our business. We also have clients in New Zealand, the UK, Australia and several other countries. An international network of clients means we have a broad array of skills and experience that we apply to the work we do for each multi-location company.
The title of Best Franchise Marketing Firm by the Global Franchise Awards, a highly regarded and respected title, is an honour we don't take lightly.  Submissions were judged by an esteemed panel of international franchising executives and industry experts at the 2023 Global Franchise Awards, including:
Alisdair Gray, Executive director, European Franchise Federation;
Pip Wilkins, CEO, British Franchise Association;
Jennifer Brandeen, Chief revenue officer, International Franchise Association;
Steven Wolfson, Founder, Israel Franchise Institute;
Sherry McNeil, President & CEO, Canadian Franchise Association;
Mary Aldred, CEO, Franchise Council of Australia;
Robert Stidham, Founder & CEO, Summa Franchise Consulting; and
Kevin Hein, Co-chair, Franchising and Licensing Sector Team, Akerman.
In honour of this award, we would like to offer all franchisors that are franchise association members a free review of their website, search optimization or social media presence. This offer is open to franchisor members of any franchise association worldwide, including the IFA, CFA, EFF, BFA, FCA and others, and is available from March 1, 2023 – April 30, 2023. Click here to learn more.