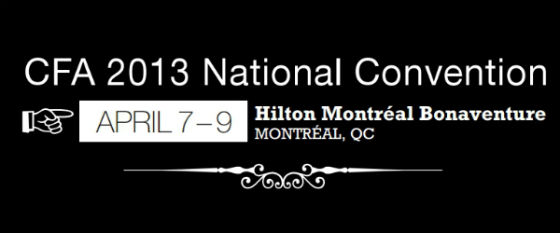 Reshift Media is proud to be a national sponsor of the CFA (Canadian Franchise Association) and a silver sponsor of the CFA's National Convention, taking place April 7-9, 2013 in Montreal.
The annual National Convention is the CFA's flagship educational event, advising franchise professionals on the industry's current challenges and offering knowledge, tools and inspiration for franchise success. The convention features more than 50 learning sessions, 20 roundtable discussions, four keynote speakers and a variety of networking events.
Along with sponsoring the event, Reshift Media's Kirk Allen and Steve Buors will be hosting a workshop session titled "How to Translate National Brand Strength into Local Social Media Success." The session will explain how franchisors and franchisees can achieve a highly localized social media presence using Facebook, Google+ and LinkedIn to efficiently and effectively reach customers and crowd out the competition.
"The CFA is a tremendous organization that we are proud to be working with," said Steve Buors, CEO and Co-Founder of Reshift Media. "We are looking forward to both participating in and contributing to their world-class conference."
TAGS