As the year comes to a close, we're taking a look back at the things that got us clicking, liking, tweeting, pinning and streaming in 2013.
Top 10 Google Search Trends
Notable deaths and royal babies dominated this year's search trends, with technology (iPhone 5S, Samsung Galaxy S4, PlayStation 4) also making its way into the top 10. Canadian search trends were slightly different, with Rob Ford and Lac-Mégantic cracking the list. In terms of "how to" searches, people wanted to know how to twerk, sext, cook and rock.
Top 10 Apps
Not surprisingly, Candy Crush Saga crushed the competition, beating YouTube, Vine, Google Maps and Snapchat to become the most downloaded free app for iPhone. In terms of paid iPhone apps, Minecraft Temple Edition topped the list. For Android users, Facebook, Google Search and Google Play had the most downloads.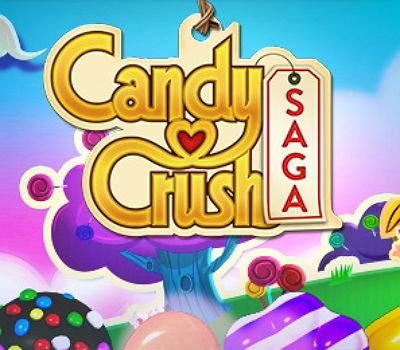 Most Retweeted Tweets
This year's most retweeted tweets dealt with celebrity deaths. Lea Michele's tweet about boyfriend Cory Monteith's passing was retweeted the most, followed closely by the tweet from Paul Walker's official account, confirming his death.
https://twitter.com/msleamichele/statuses/361895025073856512
Top Topics on Facebook
According to Facebook, Pope Francis was the most talked about topic worldwide, followed by the election, the royal baby, the typhoon, and the Harlem Shake. In Canada, the top five trending topics were a bit different: the Maple Leafs led the way, followed by Harlem Shake, Miley Cyrus Twerk, the Boston Marathon and Rob Ford.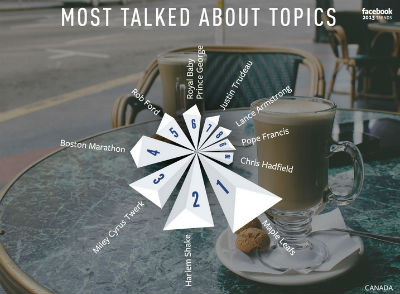 Most Reblogged Tumblr Stars
Tumblr released its list of the most reblogged actors and actresses, and British celebrities were well-represented. Benedict Cumberbatch, Jensen Ackles and Matt Smith topped the actors list, while the most reblogged actresses were Jennifer Lawrence, Emma Watson and Vanessa Hudgens.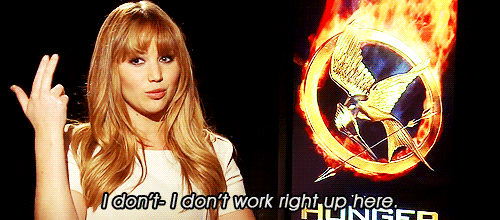 Most Viewed Video
We clearly wanted to dance this year. According to YouTube, the most viewed videos were Ylvis' "What Does the Fox Say?", "Harlem Shake" and Miley Cyrus' "Wrecking Ball." Canadian users also watched the Dove Real Beauty Sketches and Commander Chris Hadfield's rendition of David Bowie's "Space Oddity."
Top Memes
2013 was the year we all learned how to twerk and do the Harlem Shake, but it was also the year the internet was flooded with unflattering Beyonce photos, the phrase Sharknado entered the lexicon, and hadoukening became a popular pose. There were some heartwarming memes, too: hope was restored by Batkid's heroic day, the world fell in love with dogs that can't spell, and we all cheered when a young woman quit her job.
TAGS