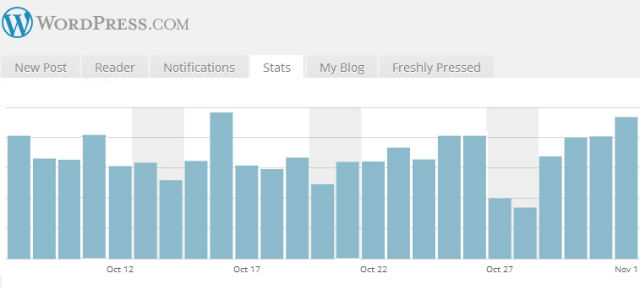 A blog is an essential part of a good SEO strategy. In the world of search, content is still king and the more inbound links to your website a blog can produce, the more likely you'll rank higher in search engines. Plus, a blog enables you to establish yourself as a thought leader in your field.
To get started, you first need to tackle the hard part: spending hours researching, crafting and posting your entries. Then comes the even harder part: getting people to see those entries. Here are five tips and techniques to keep in mind when creating and promoting your blog.
1) Write What You Know:
Most of your social connections have liked/followed you because they're interested in what you have to say. Check your Twitter/Facebook stats for blog inspiration: is there a particular topic that you cover that generates more engagement than others? Are your followers asking you questions that could be more fully answered in a blog post? Are there topics in your field that you haven't seen covered by anyone else?
2) Use Your Social Networks:
This seems like a no-brainer, but don't forget to promote yourself on your existing social networks. Twitter and Facebook seem to be most people's go-to sharing platforms, but don't forget to post your blog links on Google+, LinkedIn and Pinterest. As long as you're not always self-promoting, these can be powerful tools to get the word out. And don't forget about good 'ol email: send it to your relevant contacts and include a link to your latest blog entry in your newsletter.
3) Leverage Other Bloggers:
Reach out to other bloggers you know in your industry and ask them to promote your post. Also, leave comments on related blogs that include a link back to your own. And don't ignore a guest blogging strategy; contributing to another person's blog is a great way to get your name out there.
4) Submit Each Post to Bookmarking Sites:
From Digg to StumbleUpon to Technorati to Reddit, there lots of sites with millions of readers searching for content. Help others discover your blog by creating accounts on some of these sites and promoting each entry.
5) Sign up to Triberr:
Triberr is a website for bloggers interested in increasing their reach. You join "tribes" of like-minded bloggers and submit your RSS feed, which allows your tribe mates to easily share your blog on their social networks, and you to do the same for them. The general idea is that tribe members support each other by sharing each other's content (which can be done either automatically or manually), thereby increasing each other's reach.
TAGS