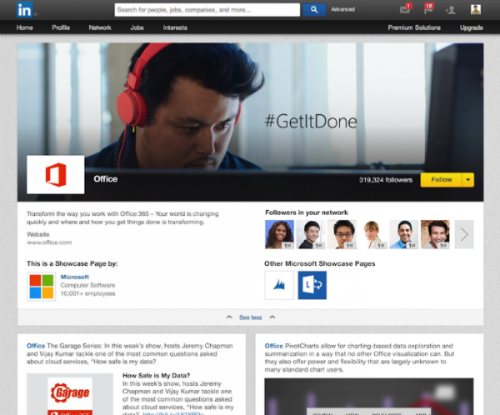 Corporations that have an array of individual brands, products, marketing initiatives or business units will now be able to create separate identities for each on LinkedIn, thanks to the newly introduced "showcase pages."
The feature, which was officially announced this morning, allows companies to segment their LinkedIn audiences and highlight different aspects of their business without creating separate company pages. Customers who are interested in content about a particular product or division of the company can now follow it directly, without having to follow all updates from the company. Showcase pages remain under the company's LinkedIn umbrella. For example, you can now access Cisco's showcase pages from the right rail of its main LinkedIn page: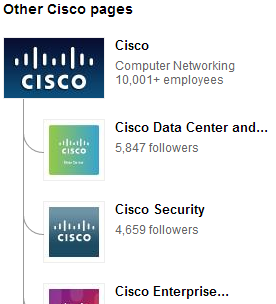 Much like company pages, showcase pages allow status updates (both organic and sponsored), are searchable, can be followed, can feature groups, and are visible on mobile. Unlike company pages, there are no sections for careers or products and services, and employees can't associate their profile with these pages.
Company page administrators can create these pages by clicking on the "Edit" dropdown menu and select "Create a Showcase Page." Companies can make up to 10 showcase pages.
Like company pages, showcase pages include analytics (which administrators can view by clicking on the down arrow next to the blue "Edit" button, and then selecting "View Analytics"). Any LinkedIn member can be assigned by a company page administrator to be a showcase page administrator if they have a 1st-degree connection to the company page admin. The showcase page admin does not have to be an employee of the company.
According to LinkedIn, showcase pages will be rolling out globally in the next few days.
TAGS