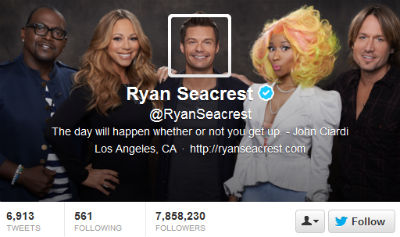 Earlier this week, Twitter rolled out a few new features, including an above-the-fold photo stream and the ability to "pin" favourite posts to the top of your feed. But the change that everyone's talking about is the social networking site's fancy new header image. Much like Facebook, you can now include a large horizontal image at the top of your profile page. Below are a few tips on implementing this new image, as well as some examples that are sure to inspire you.
Change your photo: To add the new header image, log into Twitter and click on the gear icon in the top right hand corner, go into Settings, and then Design. Scroll down below the existing palettes to Customize Your Own. Here you will see the Change Header option. The minimum dimensions are 1252×626 pixels and the file can't be larger than 5 MB.
Pay attention to your bio: Your bio is more prominent than ever (it now floats front and center in the middle of your header image), so make sure you're including all pertinent information and a link to your website.
Add text to your header image: Do you have an event/social media site/contact info/promotion/call to action that you want to promote? Photoshop it into the header. Unlike Facebook, Twitter header images don't have a lot of restrictions about what you can include. Brands can use this new image like a banner (we're guessing the corporations who paid $25k for a branded profile back in January are wishing they waited until this free feature rolled out.)
Tell everyone when you change it: Your existing followers probably don't visit your profile page very often, so be sure to tweet about your new header image with the hashtag #newheader
Get fancy: Some of our favourite header images seamlessly incorporate the Twitter avatar within the larger image (see Ryan Seacrast's, above). Jeremiah Warren created a downloadable PDF and a video tutorial to make this process super easy.
Check out some of our favourite implementations of the new Twitter header image below:
Starbucks is frequently updating their header to showcase different products.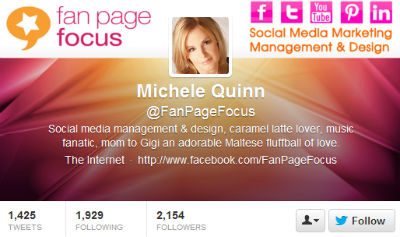 Michele Quinn is using her Twitter header to let followers know about her other social media networks.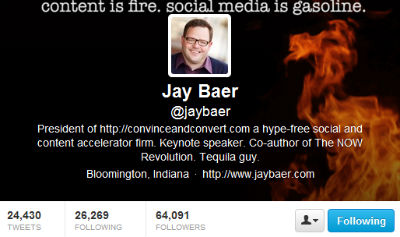 Jay Baer is using visuals to hammer home his message.
Creative director Josh Fjelstad knows that cute cats wins the Internet.
TMZ stays on brand, showcasing some of the most iconic images in gossip history.
Why not use your header to show off your accomplishments like Mari Smith?
Mashable's Lance Ulanoff has fun with Yoda.
Tennis star Maria Sharapova's bright avatar pops against the black and white background.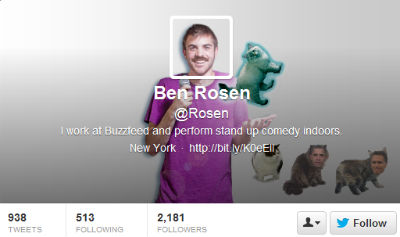 Buzzfeed's Ben Rosen incorporates his avatar seamlessly into his header image.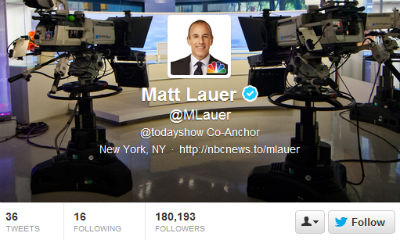 Twitter unveiled the new header image on The Today Show, using Matt Lauer's profile as one of their examples.
NBC News employee Anthony Quintano has fun with his header image.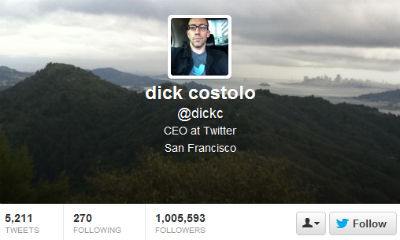 Twitter CEO Dick Costolo opts for a peaceful panorama.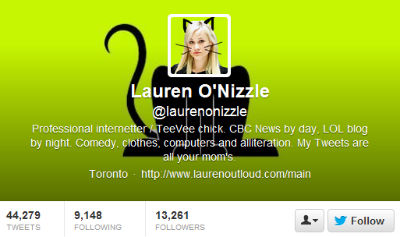 CBC correspondent and social media maven Lauren O'Nizzle expands her avatar's cat theme.
TAGS