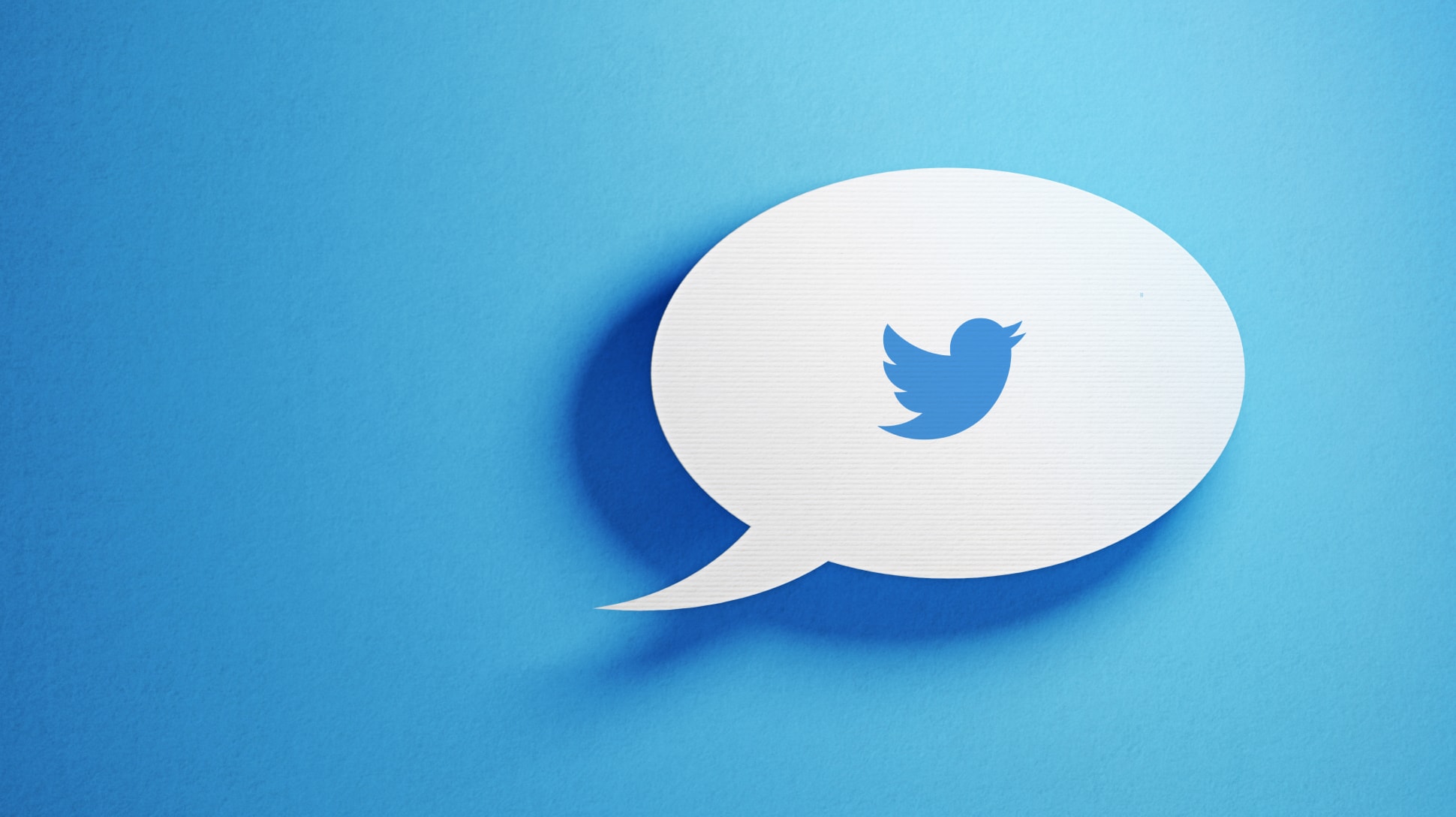 Twitter is a site I resisted for years. Sure, I'd been tweeting daily for work since 2008 and enjoyed the immediate interaction/feedback with my audience, but on a personal level? The idea of sharing what I had for breakfast with a bunch of strangers didn't really appeal to me. But I eventually realized that's not what Twitter is anymore. Yes, it may have started out that way, but it has quickly become a one of my favourite ways to connect with people I know or wish I knew (not to mention my go-to site for breaking news).
As awesome as Twitter is, it lags behind other social sites in terms of offering its users deep analytics. Luckily for us, there are lots of tools available to offer insights so you don't have to feel like you're tweeting in the dark. Did I mention all these tools are all free?
1) Twitonomy

For a free tool, Twitonomy is surprisingly robust. Currently in beta, it gives you analytics on your tweets, retweets, replies, mentions, hashtags (as well as anyone else's). It also lets you backup your tweets to a spreadsheet, remove followers who aren't following you back, and whole lot more.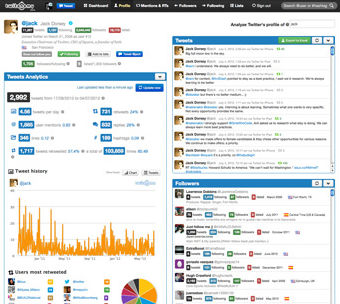 2) SocialBro

Either as a desktop application or a browser add-on, SocialBro allows you to deep-dive into your Twitter analytics. You can filter your followers, monitor hashtags, analyze your lists, sort by influencers, discover new people to follow, and import other user's data. SocialBro was recently added to Twitter's Certified Products Program.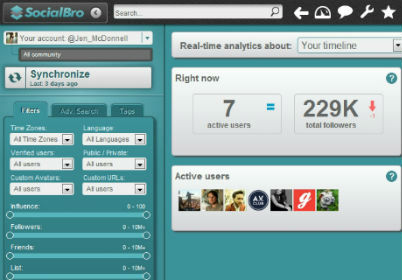 3) Tweroid

Do you notice that the amount of comments/RTs your tweets get depends on what time of day you send them? Tweroid is a free tool that quickly analyzes both your feed and your followers' to determine when your messages will have the most impact. Take it one step further and use Buffer to schedule your tweets according to Tweroid's recommendations.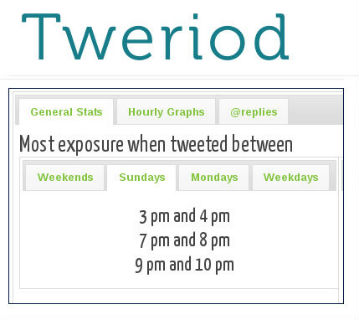 4) Hootsuite's Hootlet

You're probably familiar with Hootsuite, especially if you manage more than one social network. The service recently introduced a cool little function to its Hootlet browser extension called Auto Schedule. Like Tweroid, it will analyze the best time for you to post, but it takes it one step further: it allows you to write a tweet and then it holds it for you until it determines when, based on its analysis of the Twitterverse, it's most likely to get read. It also spaces out your tweets so you're not in danger of being obnoxious by bombarding your followers with multiple posts all at once.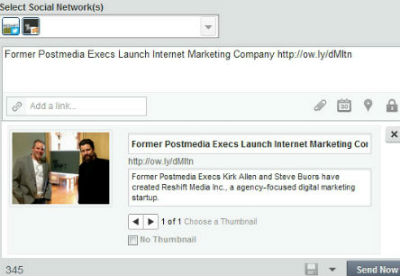 5) TweetStats

This handy little visual tool allows you to graph your tweets by hour/month, your reply statistics and more.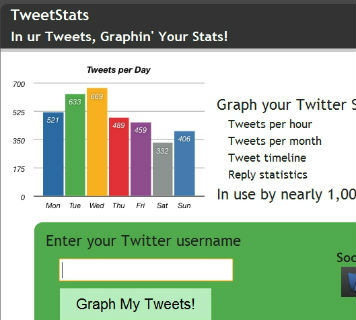 6) Twitter Counter

At what rate are you gaining new followers? This tool allows you to easily visualize how your tracking, predict when your next milestone will be, and compare your growth to other users.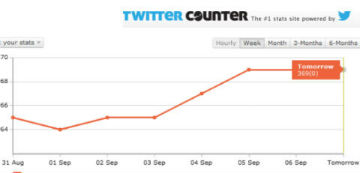 7) Shared Count

This simple tool allows you to track how often your content has been shared, liked, tweeted, etc,. Bonus: you don't have to sign in.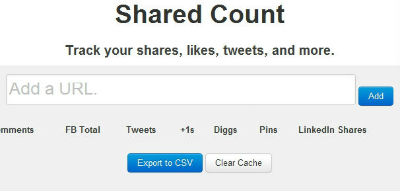 8) Simply Measured

Get a free report on your Twitter following broken out by location, influence, behaviour and influence, and compare that data to other users of your choice. Note: In order to receive it, you'll need to tweet out a message mentioning them.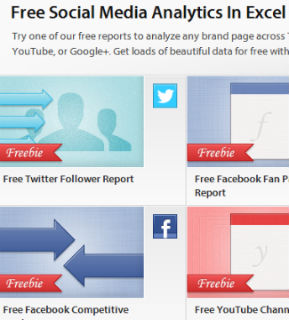 9) InBoxq

It's easy to set up searches based on your company's name, but it's a lot harder to monitor all of the chatter surrounding your company's general industry. This is where InBoxq comes in handy. You can set up searches based on keywords about your specialty (i.e.: the hotel industry) and get alerts whenever someone is asking questions about it on Twitter (i.e.: what hotel should I stay at in downtown Toronto?). This allows you to instantly respond to questions, establishing yourself as an expert in your field and growing your followers.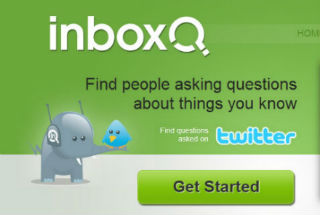 10) Followerwonk

Followerwonk allows you to search Twitter users bios to find keywords and industries that interest you. You can easily add them to your lists straight from this tool. It also gives you deeper insights into your followers, such as their location and influence.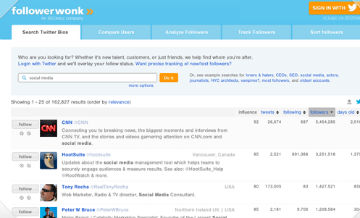 TAGS