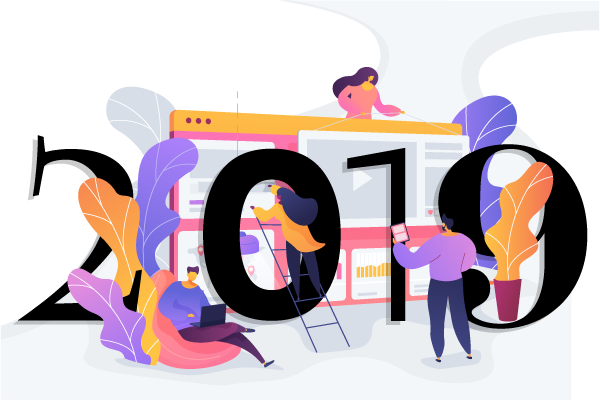 2019 might witness many changes that will shake up the creative industry to its core. One thing design history has taught us is that innovation thrives on disruption. The year is edging toward contradictions, design trends from conflicting eras and opposing ends of the visual spectrum that are all largely competing for consideration.
Brands like Apple, Google and other tech giants are embracing bold and unique designs trends, so you're going to need to move it up an extra notch, or three, to be seen. That means more user-friendly responsive designs and trends like broken grids, bold typographies, vivid color palettes, bold fonts and futuristic graphics which will help you stay ahead of the curve.
Design encourages us to comprehend our reality, and trends set us in a specific period of time. A design impacts how customers engage with a brand, which leads to overall business growth.
Scrolling through the shrunken desktop version of a website on a mobile phone is not a user-friendly experience, and will likely cause your reader to leave. One of the best ways to provide a flawless website browsing experience can be achieved through a responsive website design, which allows the user to consume your content on the go more easily. Over 60% of searches online now come from a mobile device, and 69% of smartphone users say that they are more likely to buy from companies with mobile sites that easily address their questions or concerns (BrightEdge, 2017). Meanwhile, 89% of people are likely to recommend a brand after a positive brand experience on mobile (Google, 2017). A website should include mobile design elements such as readable text without requiring zoom, adequate space for tap targets and no horizontal scrolling.
"A good way to make a website work on both mobile & desktop would be to have a site that uses responsive web-design techniques to adjust to the size of the device." – John Muller
Google's updated algorithm focuses on a website's mobile presence (mobile-first indexing) as one of its primary ranking factors. If your website is not mobile-friendly, it can negatively affect how high you rank in Google searches.
Slack.com is a good example of a responsive website. Look at how the mobile version is uniquely positioned to look good on a smartphone:

Broken grid and asymmetrical layouts
Grids are a series of lines and shapes that cross each other to help designers lay out elements on the page or screen. Traditionally, websites are broken up into proportional sections to create symmetry using grids. However, breaking the grid can lead to a unique and eye-catching design that improves user engagement on the website by introducing a dynamic and creative design with contrast.
Grid systems guide design decisions and encourage imagination as a result of their inalienable inflexibility. The restrictions imposed facilitate your design and make it easy to determine when you need to break out of the grid. Broken grid and asymmetrical layouts are quite unexpected and push the boundaries of traditional design. It allows your website to stand out from your competition, which helps to increase the power of storytelling in a much more interactive and engaging way.
Broken grids and asymmetrical designs began trending in 2018 and they are expected to get even more popular in 2019, in contrast to the rigid grid design followed for so many years.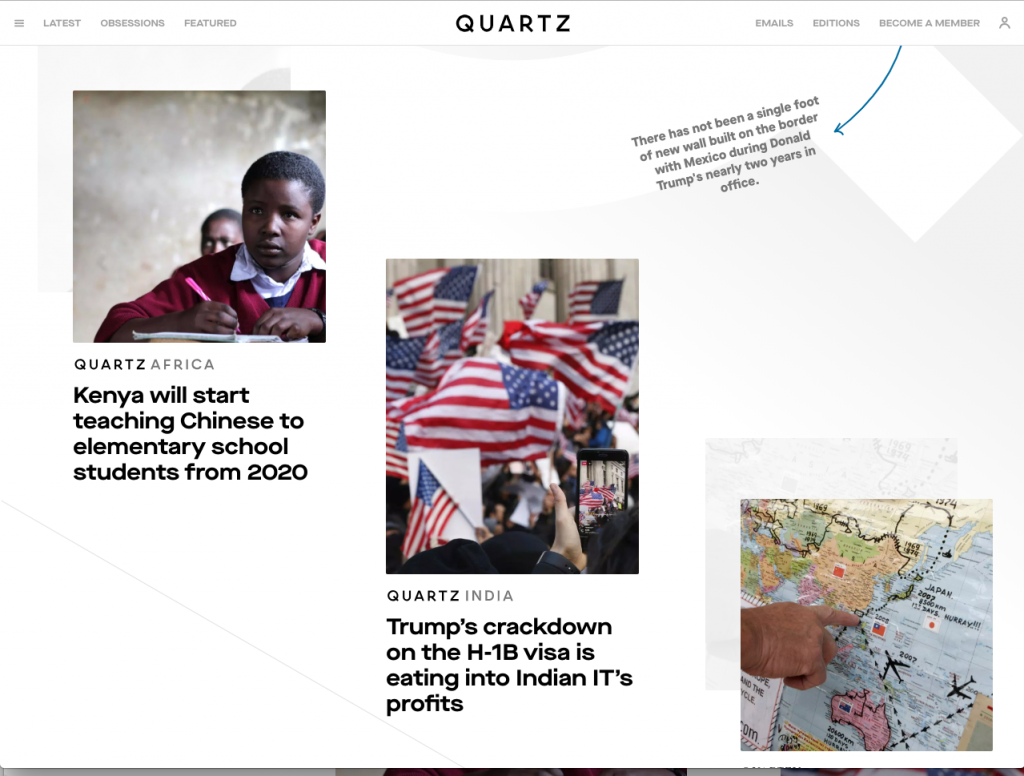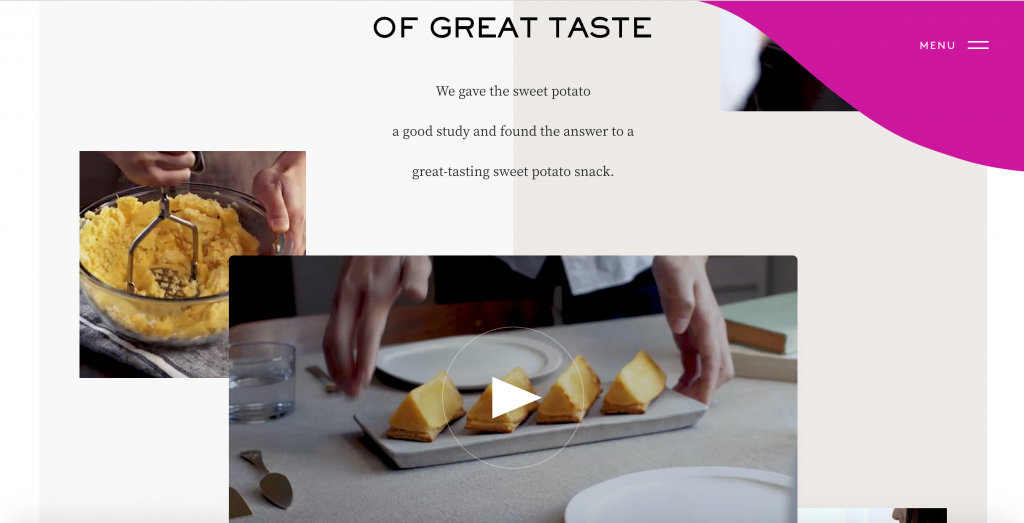 Serif fonts and bold typography
The traditional rule of thumb is serifs are for print and sans serifs are for the screen. Sans are cleaner and still optimal for longer website copy, but lately many brands and websites are turning towards bold serifs for header taglines and callouts. It is being used to rebrand and transform a brand's image due to its bold and modern style.
Typography is at the core of clear communication, but at the same time is considerably more than that; it's the voice of your brand. It brings out the inclination, character, tonality, and goal for your business, which impacts your general identity. Your typography ought to be as clear and steady as your strategy.
Custom illustration and enhanced photography
Custom illustrations help capture attention to something that might be overlooked with simple photography. Not only does it make your brand stand out, but it also gives a higher sense of uniqueness, quality and authenticity compared to using stock imagery.
Tailored illustrations used by Uber create a sense an identity for their brand and makes people familiar to their content and User Interface. It's easy to recognize it's the Uber website even without the presence of its logo or brand name.
Animations helps make a user interface (UI) easy to use, expressive and adaptive. One of the best ways to communicate a story is through the art of using animations which are created to inform, engage and entertain in an eye-catching way. Motion graphics are a creative method to share complex information in a way that a wall of text can not.
Animations can often create a hierarchy of elements on a web page and help guide the user through your site. However, too many animations and motion designs for visual flair can distract the user or stop them from navigating through your website.
Before applying any animation, be clear about its purpose on the page and whether or not it will hamper user interaction in any way.
The animation used on the Apple Watch website appeals to fitness-oriented people while clearly conveying the brand's message and image:
Meanwhile, the iMac Pro has very tech-oriented, futuristic graphics that highlight the product and its tech specs. Both pages are on the Apple website yet the animations and graphics are represented differently as they cater to different audience demographics.
Some design trends go on for many years whereas others are short-lived, barely making it to the next year. That's why some designers avoid following the latest trends and stick to the classics, yet keeping up with trends can make you look cutting edge. Picking which trends to follow is key. Generally, you can anticipate trends by following the previous year's design patterns and by keeping an eye on other design mediums from fashion, interior and product design.
Choosing a theme that matches your brand and the the message you want to convey is imperative. Also, keep in mind how people feel about your brand, products and services and use that to guide your design decisions.
A great design has the power to make or break the goals a brand is trying to achieve and it's one of the most important part to consider while creating or revamping a website.
TAGS