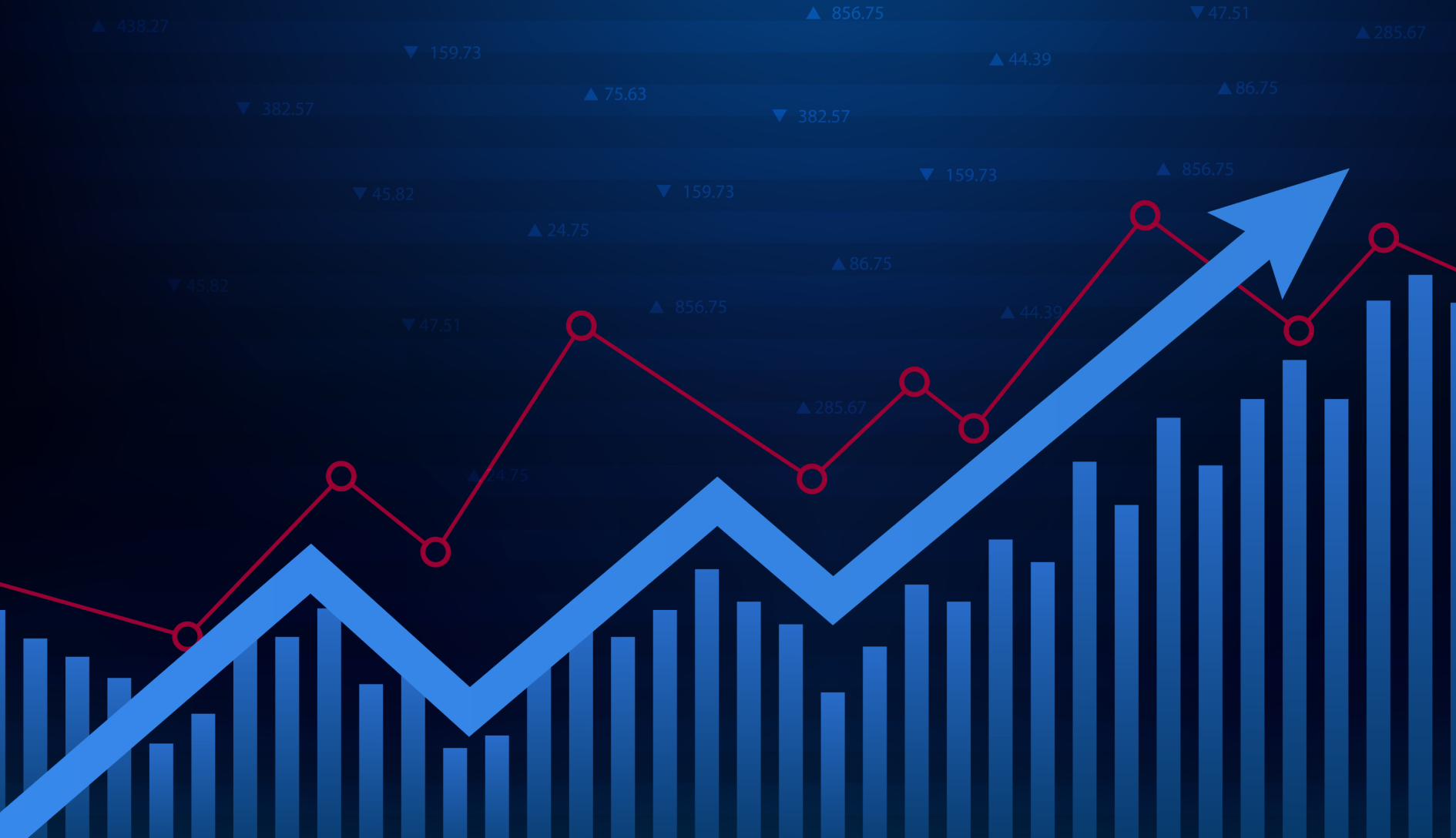 Franchise systems can position themselves for post-pandemic success by setting up a digital presence where prospective franchisees can find them, and creating an integrated marketing plan that includes social media and search advertising.
Canadians are spending more time consuming digital media than ever before. According to eMarketer, digital accounts for 53.3% of total media time spent in Canada, which equates to almost five and a half hours a day.
This increase in time has partly contributed to a surge in search volume for topics related to owning a franchise. For example, Canadian Google Trends found that terms such as "purchase a business" and "buy a franchise" have skyrocketed to levels unseen in previous years. This is also, in part, due to economic uncertainty during the pandemic that continues to make tried-and-true franchise systems more attractive. The opportunity to own your own franchise business and still maintain franchisor support has become an increasingly viable option for many.
The rise in franchise interest, in addition to the steps needed to set a franchise brand up for success, were discussed in detail during the third and final day of Creating a Post-Pandemic Digital Growth Plan – a webinar series co-hosted by Reshift Media and the Canadian Franchise Association. Led by Kirk Allen, CEO and Co-Founder of Reshift Media, the webinar covered how franchise systems can position themselves for post-pandemic success by:
Setting up a digital presence where prospective franchisees can find you.
Creating an integrated marketing plan that includes social media and search advertising.
Step #1: Website and SEO
A franchise company's website should be a top priority because when done well, it will become the main source for franchise leads. Properly structuring a franchise website is extremely important to achieve success. Rather than creating an entirely new website for each individual franchise location on top of the existing primary website, each franchise should follow a sub-folder structure, which allows each location to nestle under the main website.
Including the term franchise beside a company's name within a URL will result in reduced search authority because Google will independently index each website. For example, StoreABC.FranchiseLocation1.com will not garner organic leads as easily. However, by following a sub-folder structure, which would display the URL as StoreABC/FranchiseLocation1, Google can recognize the location page as being part of the same company, thus increasing the chance for greater search authority. By structuring the domain this way, all your locations can benefit from the great search authority you've built on the main site, thus resulting in the franchise sites performing better.
Search engine optimization (SEO) is also important to add to the mix. Of course, including terms like "franchise opportunities" or "buy a franchise" are important to include within your website's content. However, because these terms are extremely popular, it's very difficult to rank on page 1 in Canada. This is where two potential courses of action can jump in: sector focus & geographic focus.
Digital accounts for 53.3% of total media time spent in Canada, which equates to almost five and a half hours a day.
Sector focus, or category focus, involves structuring a website and its content to rank for combinations of industry terms and franchise terms. In this case, the main website would include industry terms, while the franchise website focuses on franchise terms and industry-specific business terms. Take the example of a pet industry company. Terms about the company's services such as "dog daycare" or "dog boarding" would be included in the main website, while terms such as "pet industry growth trends" or "pet industry franchise costs" would fall under the franchise website. This approach is extremely common, and when enforced, can work together to provide strong search rankings.
Geographic focus, on the other hand, involves structuring a website and content to rank for "franchise" terms within a specified geographic area. This involves creating a page for each city or area within a franchise site that includes a variety of local terms. Each page would thus contain information specific to that designated area combined with franchise terms such as "franchise opportunities Calgary" or "own a franchise in Northeast Calgary". This is a far less common approach due to its labour-intensive nature as you'll have to add local terms to every location page, but this focus should be considered if your franchise model is a "work where you live" approach.
Lastly, franchise websites require regularly updated, quality content in order to perform well in search. This can include website content that is focused on the sector or geography, a detailed FAQ page, white papers for prospective franchisees, and/or blogs to help keep the site continually producing new material, which helps Google rankings).
Step #2: Marketing
Spending digital marketing dollars is a great way for your company to generate leads. People are spending more and more  time online, which includes researching how to buy a franchise, so it is important that your company appears within their research results.
When creating a marketing plan, it's important to consider the various avenues prospective franchisees may take when they conduct their research. Some ways to gather this information is through:
Tracking lead sources (ex. Facebook, Google, display advertising pixels, etc.)
Asking new leads how they found out about your company
It is important that once this information is collected, it is stored in a CRM (or another type of system) in order to retain valuable information that can be used for advertising opportunities in the future.
Social media advertising is also an important factor within marketing, as it works together with SEO and paid search strategies to generate greater franchise leads. Companies can target two types of audiences through social media advertising:
Custom Audience – These are people who have interacted with your company in some way, such as by completing a form. You can upload a customer list to a social media property like Facebook, and retarget these people based on certain behaviours, such as people who have subscribed to your newsletter. You can also add pixel code on your website to retarget your site visitors, or segment it to target people who have visited your contact page but did not fill out the form.
Lookalike Audience – These are people similar to a company's existing customers or franchisee prospects, but who have not interacted with the company themselves. Using your custom audiences from above, social media platforms will target people who share similar characteristics and interests. This provides a great opportunity to find new franchisees, particularly because their qualities are similar to your company's existing franchisee base.
Dedicated landing pages are strongly recommended within a marketing plan to target prospective franchisees, since when running advertising, it's important to pursue a quicker path to conversion. Landing pages can help achieve this because while the "main" website includes more detailed information, a dedicated landing page can be much more concise and conversation-oriented. An important tip to remember is that landing pages should always include a noindex/nofollow on the site so that Google can't crawl or index the site. This ensures organic and paid leads can be tracked separately, and avoid causing duplicate content issues.
Key Takeaways
Interest in the franchising industry is extremely high right now and will likely continue post-pandemic. This is why companies need to ensure their website is optimized to attract franchise leads, which can occur through proper domain structure, SEO, and quality content. Creating a digital marketing plan is also essential in order to target prospective franchisees, and tracking where leads arise from can help determine your most successful approach. Overall, finding ways to promote easily accessible, quality content to prospective franchisees, and following optimized digital strategies, can collectively assist in positioning a franchise system for growth.
TAGS