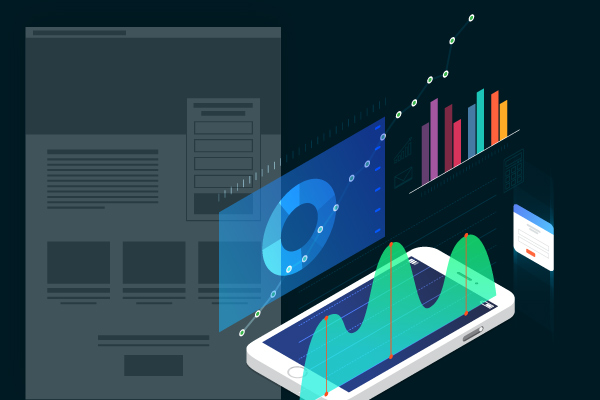 Marketers tend to spend a lot of time crafting and testing ads for performance and efficiency, but don't overlook the power of landing pages when it comes to closing the deal. When done right, they can increase conversions by more than 200%. A landing page gives you the ability to craft a specific message for your customers that directly correlates to the ad they clicked on and encourages them to convert into a lead.
Ads that link to your homepage or a 'basic' standalone page are not going to perform as well as ads that lead to a dedicated landing page. The various elements and calls to action on an ad destination page need to be fine-tuned to generate leads and sales.
Consider this example: a small home painter (let's call her Sue) has a new website. She lives in Oshawa but is willing to travel around the Greater Toronto Area for jobs. Sue offers multiple related services such as drywalling and patchwork, not just painting. To increase the traffic to her website, she decides to run some ads. At first, the ads direct readers to the homepage, where they are presented with the various options and general background on Sue's interior and exterior painting services.
A potential client (let's call him Frank) needs to have his fence painted in Pickering. Frank goes to Google and searches for "Fence Painting in Pickering." He comes across Sue's ad that says "Fast Fence Painting in Pickering" and clicks on it. He lands on the homepage where all the services Sue offers are listed with some additional info. He doesn't see anything about fence painting and also notices that Sue is based in Oshawa. Frank thinks about inquiring but has to click around on the website to locate the contact info. He's in a hurry and needs to arrange the painting of the fence before him and his partner go away for the weekend. Frustrated, he clicks back, scrolls down further on the Google search page, and checks out the next listing.
The other scenario has Sue using a dedicated ad landing page customized for "Fence Painting in Pickering" and she has highlighted that all of her jobs are completed within 24 hours. Other highlights include the cost comparability with doing it yourself when you factor in the supplies that are needed, and testimonials from other clients who live in Pickering. To boost the lead generation further, she is also offering a 15% weekend discount. The page has her phone number listed clearly along with other options to contact her for more information. The page does not include any info that is not relevant to her ad (i.e. – information about her other services like drywalling and patchwork).
Frank goes to Google and searches for "Fence Painting in Pickering" and sees Sue's optimized ad. He clicks on it and sees immediately that Sue offers the fence painting that he needs and it's available in his area. He calls and books her for the weekend.
A suitable and compelling ad landing page should guide visitors to the path of conversion. Check out these tips for creating ad landing pages that convert.
Avoid cookie-cutter templates
Each business has its own requirements and target audience. Do research to create a design a landing page with your specific audience and goal in mind. Decide on what needs to be conveyed and how you are going to execute the path to conversion. Keep the focus on one service, product or offer and design the page accordingly.
Use matching imagery for the ad
The offer and imagery that you use on the landing page should match the ad copy and imagery. Conflicting images confuse visitors. They should not have to hunt around to find the offer they clicked on from Google, Facebook or a display ad. Maintaining consistency also helps improve readability and conversion rates.
Keep the message short and clear
Clearly convey the intent of the landing page, whether it is to redeem an offer, to sign up to a newsletter, or to contact you for more information. The consequences of filling the form need to be clearly stated – the reader should know what will happen once they submit their information. Keep the copy precise and concise. Highlight the purpose of the landing page without delving into unnecessary details or vaguely related topics. Do not forget to include means by which the reader can contact you – a phone number and/or form work best.
Include a clear call to action
Include visual cues for readers to perform the call to action request. Most ad landing pages include a short and easy-to-fill-out form. Make sure this is concise and requests only the necessary information. Website visitors will often give up mid-way on elaborate forms, especially if they are filling it out on their phone. Include hyperlinks to any terms and conditions that apply, instead of adding the extensive list to the ad landing page. Be sure to include CASL-compliant opt-in language. Additionally, the CTA button (submit, sign up, etc.) needs to stand out from the rest of the page. Bright and contrasting colors often work well.
Ad landing pages are not a part of your website
Usually, ad landing pages are not indexed and are not 'searchable' in Google. While it isn't absolutely necessary to block them from the search engines, it is often recommended. Some of the reasons for making the landing page not searchable are –
You do not want to compete with the SEO content already on your website
You may use a different tone on the landing page that doesn't match with the rest of your site
For short term events, you do not want to be indexed after the event
It has better analytics tracking as all traffic and leads from the landing page must have come from your ads if you are not linking to it from anywhere else on your website, and it cannot be found through search engines
Keep exit routes minimal
Refrain from including multiple hyperlinks within the copy that could drive users off your landing page before they complete the desired action. While the links may be directing them to other relevant web pages, the purpose of a dedicated page could be defeated. Driving conversions through this specially created page should remain the primary goal. Focus on this and include only links to pages that are vital, such as 'Terms and Conditions' and 'Privacy Policy'.
Ensure it's responsive and mobile-friendly
Mobile search has overtaken desktop in the last decade. To capitalize on this and not lose conversions, the ad landing page needs to be developed for optimal responsiveness on all platforms. Desktop, laptop, tablet, and mobile responsiveness need to be factored into the layout and copy.
Use data to conduct A/B testing
Testing how well the ad landing page is performing is often a step that is overlooked. However, this testing and analysis can provide insight into what might or might not be working. Optimizing the page according to this data and performing simple A/B testing can help to improve conversion rate. Try landing pages with different images, copy variations, form placements, etc. to determine which one converts best.
A dedicated landing page that advertises what you have to offer precisely and clearly will produce more leads than one that is generic. Spotlight the value you are offering the visitor or how you can solve a problem they have.