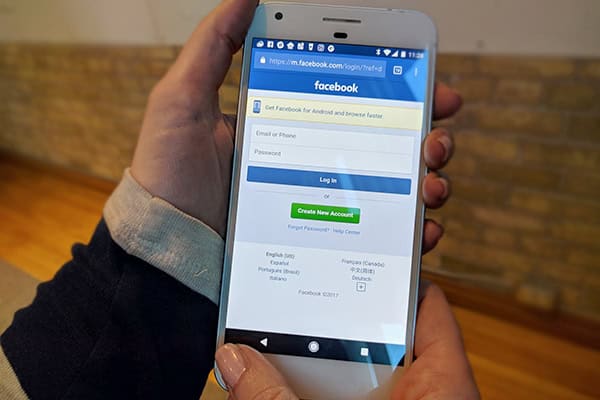 Facebook is a powerful tool in every business owner and marketer's arsenal – but it's not without its frustrations. From getting locked out of your admin tools to being unable to claim impersonator accounts to running into issues while merging pages, there are a number of bugs many of us frequently encounter when trying to manage a business' Facebook presence. And most times, trying to get through to an actual human who can help you sort out your issue is about as effective as banging your head against a wall.
But don't despair! There are ways to fix your Facebook woes. As we head into 2018, we are recapping some avenues we've found to be effective:
Use the Reporting Tools
The first step is to follow Facebook's recommended process. Do you want to shut down a page that is impersonating your business and confusing customers? Go to that page, click on the three dots under the timeline cover, select "report page," and select "I think it's an unauthorized use of my intellectual property." Trying to merge two pages and getting an error message? Click on the "learn more" link. For most issues, there is an official route that you can take. Check the status of your requests by going to your business page, clicking on "Settings" and checking the area titled "Page Support Inbox."
Consult the Community
Facebook Help hosts a very active community of Facebook users who post questions in their forum at https://www.facebook.com/business/help/community. Facebook reps often respond directly to queries (look for the official blue badge next to the person's name, which designates that they are from the Facebook Help Team or are a Star Contributor). Even if an official rep doesn't respond, the community is very active and will often help each other out. Usually, other people have experienced issues similar to yours and have already discovered the best way to solve them.
Use Your Advertiser Support Tools
If you're a Facebook advertiser, you have more support options available than the average user. Depending on your advertising level, you may have options to email or live chat with a Facebook representative. Explore your business resources to learn more.
Answer Your Phone!
Speaking of Facebook advertisers, the social media network's marketing experts will often reach out to businesses that are advertising on Facebook to offer advice on how to make campaigns more effective. If you are contacted by them (usually via phone), it's always worth setting up a meeting. Even if your issue doesn't pertain to advertising, these people can help you get in touch with the correct department.
Reach Out to an Agency for Help
Sometimes you can follow all of the above steps and still be unable to resolve the issue. If that's the case, it's best to reach out to a reputable digital agency. Agencies like Reshift Media are in contact with Facebook on a regular basis and can reach out on your behalf and help you quickly troubleshoot and solve the issue. For a quote, contact [email protected].
TAGS