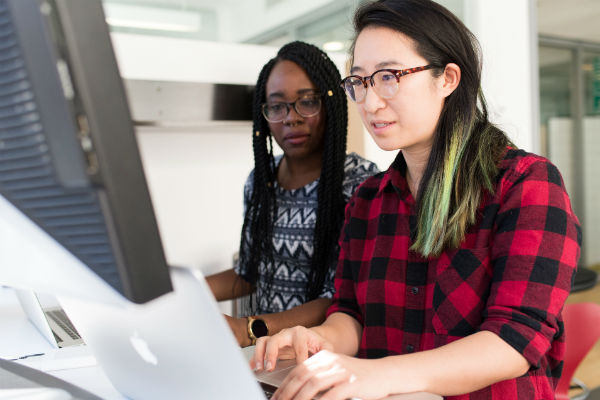 Facebook is testing ways to highlight diverse businesses. Page admins may see a new tab in their business Page's settings that allows them to identify their company as a diverse business.
When a business label itself as diverse, the page may be showcased with other diverse businesses in their area in the Businesses Nearby feature. This will allow individuals living in the vicinity of your company to easily locate and support your business.
For instance, if you identify your company as a women-owned business, your Facebook Page may be displayed with other women-owned businesses located in your neighborhood or city in Businesses Nearby. In order to identify your company as diverse, Facebook requires the business to "be owned and operated and controlled by one or more individuals from one of the following diverse businesses categories":
Minority-owned

If you select minority-owned, you'll be asked to choose the ethnic group that best represents the majority of your business's ownership. When selecting an ethnicity, you can choose one of the following:

American Indian or Alaska Native
Asian
Black or African-American
Hispanic
Native Hawaii or Other Pacific Islander
Two or more ethnicities

Women-owned
Veteran-owned
LGBTQ-owned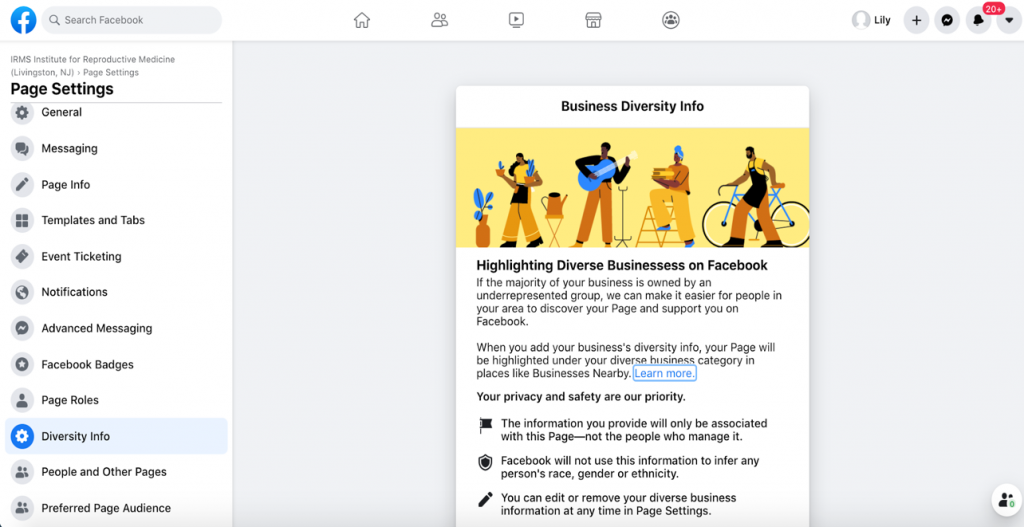 Your Facebook Page will not highlight which diverse category your business falls under, nor will it show which Page admin has added the category. To remove the category designation, you have to be the Page admin and change it in your Page's settings.
Black Business August
Another way Facebook is taking steps to promote diversity is by providing free education sessions and awareness programs that are associated with National Black Business Month.
Facebook says, "We're partnering with the U.S. Black Chambers, Inc. (USBC) to host Black Business August, a series of free virtual training, small business panels, and expert speakers that will continue all month long. With 145 Black Chambers of Commerce and 326,000 members across the country, USBC provides leadership and advocacy to empower Black business owners through resources and initiatives. The topics we'll cover a range from building a thriving online community to adapting in uncertain times to getting access to capital and professional networks."
These free webinars will feature expert insights and tips, in addition to advice from Facebook's internal teams.
TAGS