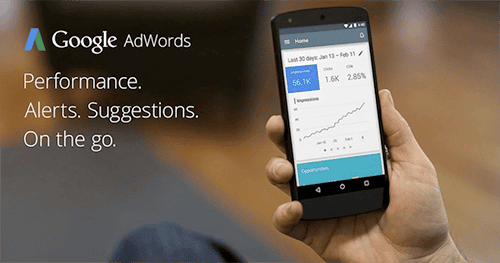 Google caught Canadians by surprise when it recently launched AdWords app, available on Android, for only its Canadian users (it will be available for rest of the world soon). Previously, AdWords was only available on desktop.
The new mobile app allows AdWords advertisers to stay on top of their campaigns, adjust bids, get support and be notified of changes on the go. It also offers suggestions to improve your campaigns and lets you call a Google expert through the app. The app is a simplified version of the desktop site and won't include all of the full site's features but should be enough to keep your ads running successfully when you're on the go. Advertisers won't be able to sign up for a new account through the app but it will work for existing AdWords customers.
Though Google did launch an AdWords Express App back in July 2014, which is a subset of AdWords functionality, it is not related to the latest AdWords app.
Google's new AdWords app comes on the heels of Facebook releasing an app dedicated to helping advertisers manage their campaigns using their mobile phones.
TAGS