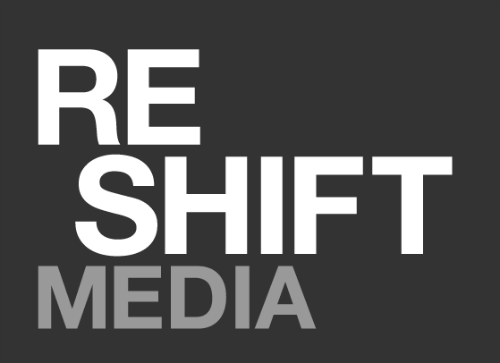 Reshift Media is a Toronto-based digital marketing agency that is growing rapidly. Our mission is to work with our clients as a one-stop destination for cohesive digital design, development, search and social media services.
We are seeking an energetic, innovative individual to join our team as our Creative Director to replace a one-year maternity leave. Due to our rapid organizational growth, we anticipate a potential ongoing opportunity after the mat leave is complete.
The person we are looking for will lead the charge on "all things design" to lead conceptual development and the execution of creative deliverables. We have a worldwide client portfolio that spans many industries, which results in a wide array of interesting and challenging creative projects.
As a member of our executive team, the Creative Director will work directly with clients and collaborate with their peers, including our VP of Technology, VP of Social and VP of Search to bring innovative ideas and products to market.
Responsibilities:
Concept, direct and execute digital strategies and designs.
Actively participate in client presentations including discovery meetings and the presentation of completed creative strategies and executions.
Lead the entire design process including discovery, brief creation, user flows, wireframing, executing the website designs and preparing the files for development.
Challenge and introduce new and innovative methods of creative execution.
Ensure deadlines are met, both internally and externally.
Maintain and encourage a positive creative culture focused on growth.
Strive to improve processes and use tools to increase product quality & efficiency.
Required Skills:
Innovative and solution-oriented mindset.
Desire to create sustainable businesses and innovative user experiences.
Ability to work on multiple projects simultaneously.
Ability to lead strategic brainstorming sessions, project development, creative brief development and creative execution.
Proven aptitude for quick creative thinking with acute attention to detail within demanding deadlines.
Dedication and focus on building the client's business through delivery of positive ROI.
Qualifications:
Minimum of 5 years' experience creating medium-large interactive projects – including web, applications and creative advertising / social efforts
Experience with functional specification development and information architecture
Experience in client management
Previous Creative, Art or Design Direction
Expertise in the latest versions of Mac OS, Photoshop and Illustrator.
A solid understanding of wireframing and prototyping tools like Axure and Omnigraffle.
TAGS