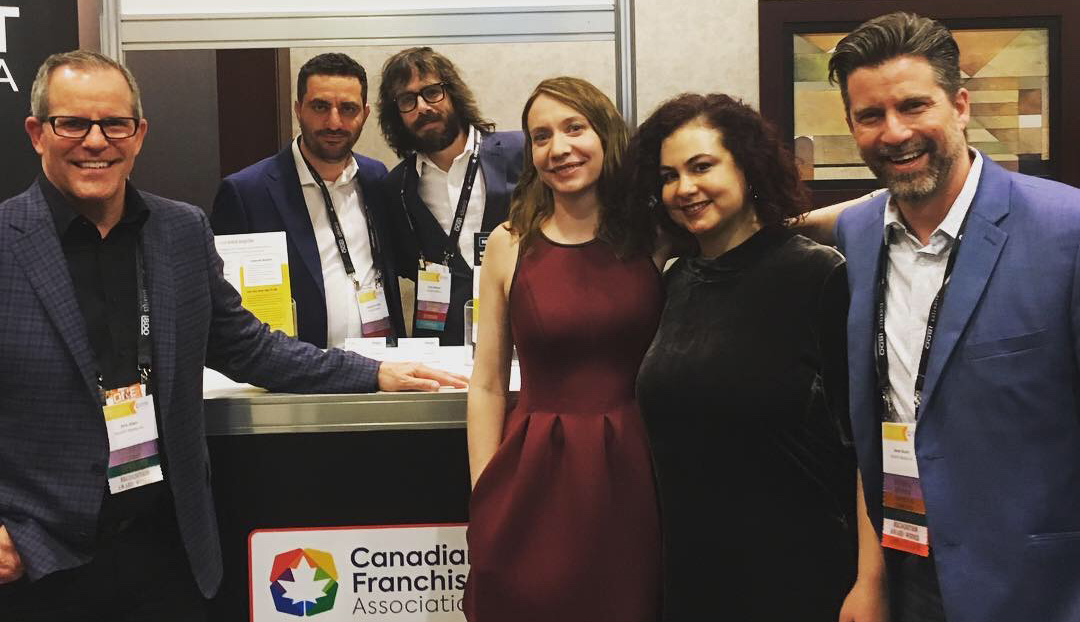 We're thrilled to announce that we've been awarded the first-ever Distinguished Franchise Support Services/Supplier Award by the Canadian Franchise Association (CFA).
Since the company's inception, Reshift founders Kirk Allen and Steve Buors have recognized the value of the franchise industry, which contributes approximately $100 billion to Canada's GDP annually and employs nearly 2 million people. For nearly seven years, we've worked closely with the CFA team to search optimize, redesign and market the association's websites. We're also an active member of the franchise community and has worked with many CFA members to create, launch and manage a wide variety of digital initiatives.
Nominations for the CFA Awards were submitted by CFA members across Canada and winners were selected by the committee based on a variety of criteria, including their support of the CFA, their demonstrated benefit to franchisors, and how involved they are with the franchise community.
"The CFA Awards celebrate the absolute excellence in the franchise industry in Canada, and the excellent service that suppliers and franchisors provide throughout the year," says the CFA's President and Chief Executive Officer, Sherry McNeil. "I think it's fantastic that Reshift Media is the winner of the Distinguished Franchise Support Services/Supplier Award. It's very well-deserved. Kirk and Steve and the team at Reshift work incredibly hard to support franchisors, the CFA and the franchise community, and we really do appreciate all the things they do."
The Distinguished Franchise Support Services/Supplier Award is one of six Recognition Awards, which honour individuals and companies for their outstanding achievements, philanthropic endeavours, and contributions to the Canadian franchise community.
"We believe in celebrating success on all levels of the franchise industry," says McNeil. "You're only as strong as the people that you surround yourself with, and franchise suppliers play such a critical role on a franchisor's team. These awards give us an opportunity to formalize and celebrate the top suppliers who play such an important part in growing together with our industry."
"We are extremely honoured to be receiving this award," says Kirk Allen, Reshift Media's COO. "Having worked with hundreds of franchise systems and the CFA over the years, we have developed a real appreciation for what a huge impact franchising has on this country."
Our team will accept the award at a gala presentation on April 8 during the 28th annual CFA National Convention in Niagara Falls, Ontario. We will also be participating in various sessions throughout the convention, including the brand-new Growth Hack Bootcamp, which will be taking place April 6 & 7.
"It's an intensive workshop that helps franchisors learn how they can shift their approach – or develop their approach – towards expanding their business, whether that's expanding regionally, expanding to another province, or expanding nationally," says McNeil. "It's going to focus on equipment, operations, marketing, and digital platforms so franchisors can learn how to accelerate their growth."
TAGS