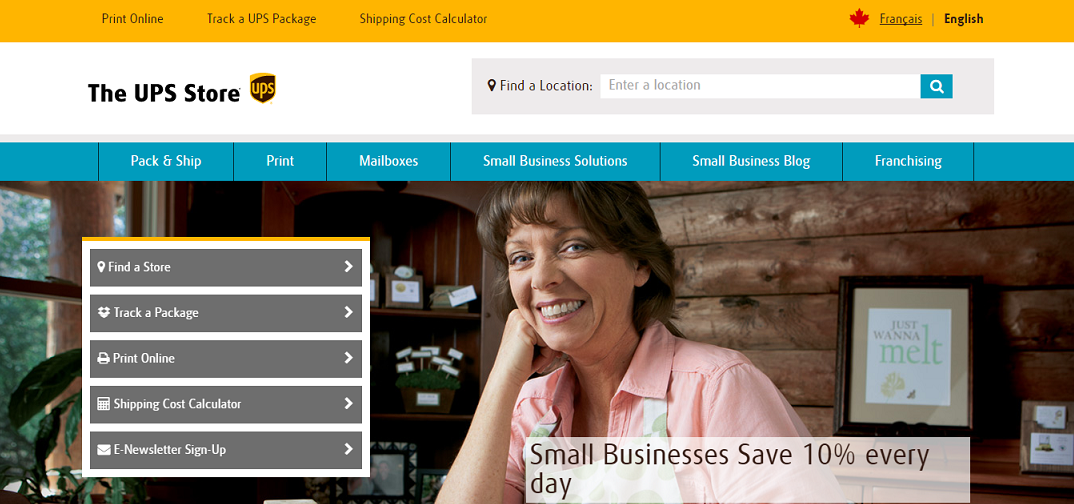 (TORONTO) April 25, 2016 – The UPS Store Canada has teamed up with Reshift Media for a complete redesign of their website www.TheUPSstore.ca.
As Canada's largest chain of print and copy centers, the UPS Store Canada features a network of over 360 independently owned and franchised locations. They cater to small businesses, home offices, and busy consumers by offering a one-stop-shop for printing, copying, packaging, and shipping.
The UPS Store Canada first teamed up with Reshift Media to create a mobile-friendly website in May 2013.  Within six months, The UPS Store Canada saw a 417% increase in organic mobile and tablet sessions on their website.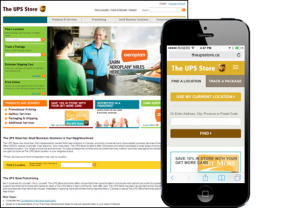 In the three years since that relaunch, The UPS Store Canada has continued to see an evolution in the way customers use their website and needed a fully responsive website to take advantage of the latest changes in mobile use and search rankings.
"Mobile technology and customer expectations for websites on mobile have continued to evolve since our last relaunch," said David Druker, President of The UPS Store Canada. "The team from Reshift Media understood this and have created a new website that is perfectly tailored to our customers' needs."
The new website includes:
A fully responsive HTML 5 design for a seamless experience on desktop, tablet, and mobile in both English and French
Best-in-class search engine optimization that enables maximum content visibility
Full and complete integration with the company's social media platforms
An increased focus on The UPS Store Canada's comprehensive and informative blog aimed at small business owners
Quick access to the store's address, directions, and phone number for mobile users
An updated Package Tracking System and Shipping Cost Calculator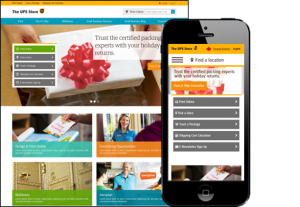 "With the increasing demands of small business owners, we knew we had to develop a top-notch, responsive website for The UPS Store Canada that gave them a leg up on their competition," said Steve Buors, CEO of Reshift Media. "We've created a website that provides a consistently vibrant and detailed experience for visitors of The UPS Store Canada, whether they are on a smartphone, a tablet, or a desktop computer."
About Reshift Media
Reshift Media Inc. is a digital marketing agency that works with companies worldwide to redesign and redevelop web/mobile sites, conceive and execute innovative social media approaches and implement leading-edge search engine strategies. For more information, please visit www.reshiftmedia.com or contact Jen McDonnell at [email protected].
About The UPS Store Canada
With over 360 franchised locations, The UPS Store is Canada's largest network of print and copy centres. The UPS Store offers complete business support services such as digital colour and black and white printing, full document finishing, worldwide shipping and packaging services, mailbox rentals with 24-hour access, mail forwarding, package/mail and fax receiving, and mail fulfillment. The UPS Store operations in Canada are owned and managed by Oakville, Ontario- based MBEC Communications Inc. The UPS Store name is used in Canada under a master license by The UPS Store, Inc., a UPS company.
For more information, please visit www.theupsstore.ca or contact Michelle Cameron at [email protected].
TAGS