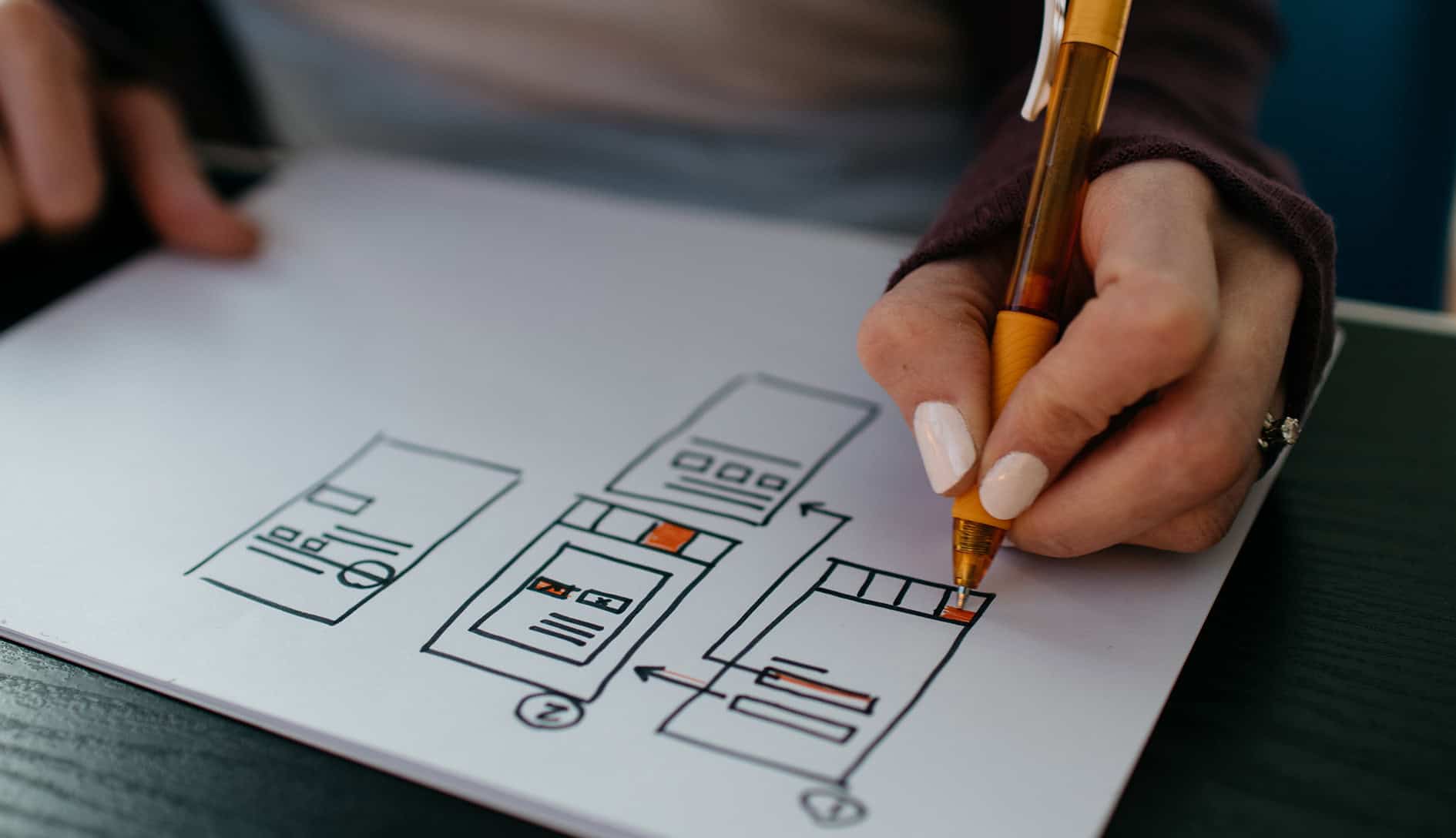 Once you've covered the basics for your e-commerce website, let's dive into some advanced strategies that you can incorporate. These additional features, as outlined in the article below, can help drive sales and increase conversions.
E-commerce has seen a significant boom in the last year and a half with years of advancement compressed into a short amount of time due to unprecedented consumer demand. Due in large part to the COVID-19 pandemic drastically changing how people shop, the demand for e-commerce and digital solutions are on a steady incline with no slowing down.
If you are a retailer, you are likely already familiar with this e-commerce explosion, but to help put it into perspective – retail e-commerce sales in Canada will reach $86.52B in 2021, which is almost double the total in 2019. Meanwhile, e-commerce completed on a mobile device (also known as m-commerce) will account for $29.42B in 2021, which equates to 34% of retail e-commerce.
You are likely already aware of some basic ways you can improve your brand's e-commerce game, so this article will uncover some more advanced strategies you can incorporate to help drive sales and increase conversions.
* The topics discussed below are from the presentation, You Are Doing E-commerce Wrong, by Steve Bours, CEO of Reshift Media, as part of the Retail Council of Canada's (RCC) virtual conference – RCC STORE 2021.
1. Consider launching an app
An app is not for everybody – it depends on your business, your product(s), and, most importantly, your customers. There are countless apps out there that do not provide any viable service or features to customers, and they were only created because the company thought they should have one. This is not only a waste of time and money but it can possibly lead to customers having an overall poor experience engaging with your company.
That being said, apps can be a great way to expand your e-commerce strategy and generate more leads. According to eMarketer, people spend more time on apps than a browser, and while this considers non-ecommerce apps (such as gaming and social media apps), a vast majority of the time people spend shopping on their phone is through apps as opposed to a browser. In fact, 85% of consumers say they prefer apps to mobile websites. The number one place of conversion is a mobile app above any other digital channel.
People view 4.2x more products per session in apps, while conversion on a mobile app is 3x higher than mobile websites and 1.5x higher than desktop.
Why is this the case? Within an app, users can automatically sign in and stay signed in, which is extremely convenient. Plus, the user's information is already there so if the customer has purchased from you previously, it's quite easy for them to save that information so they don't have to input it again the next time. This creates a "one-tap purchase" behaviour, which is extremely easy, and it removes confusion over inputting passwords, payment info, and shipping addresses.
If an app makes sense for your business, look into it, but don't build it just to build it. Consider the utility you are providing to people because consumers will be quick to remove a downloaded app on their phone if it doesn't offer any value.
2. Include more videos on your e-commerce website
Although quality photography on your website can be a great feature to showcase the products and/or services you offer, offering videos can take your company to the next level. Below are four types of videos you can incorporate on your website to help entice customers to purchase.
Product video closeup: Just as it says, this is the closeup of your products where a potential customer will see all aspects of the product. Watching someone hold the product lets the customer get a feel for its size.
Product overview: This is where you get into the specs and features of the product, what it does, how it works, etc. It provides more detail than just its appearance and size.
Customer testimonials: Of course, you should have written testimonials and star ratings on your website, which is great for SEO. But what's nice about video testimonials is that you create a bit of an emotional connection by getting a real person to talk about why they love the product, how they use the product, etc. This is a great way to create a sense of trust and connection with potential customers.
Product tutorial: Teach your customers how to use the product. This type of video is great to promote on social channels like YouTube and Facebook, in addition to your website. How-to videos are incredibly popular.
Videos can be a great component on your website, as four times as many consumers would rather watch a product review than read a description. Of course, written descriptions are still important, but think about where your customer may be viewing your product(s) – likely a mobile device. If there is an attached video to the product they are viewing, this can be extremely convenient.
3. Incorporate a chat feature into your e-commerce process
There are many retailers already incorporating a live chat feature on their website, but for those who haven't, consider it. A chat feature can help a person with their buying decision or if they are having any trouble throughout the buying process, which eliminates them having to contact you and resolves their issues in real-time.
A study on chat found that offering live chat can increase online leads by an average of 40% and can increase conversion rates.
If someone is sourcing out the chat to help them, they are likely already interested in the product(s) and predisposed to buy, so it can keep the person engaged.
There's not a lot to a live chat from a technology perspective – it's all about process and staffing, so if you are going to include a chat feature on your website, it must be staffed appropriately. People expect a very quick response, so if needed, you can make the chat available only during working hours, which is not typically ideal but can be a good solution. You could also explore chatbots, which offer automated responses to your frequently asked questions and can handle most of your customers' inquiries, with the option to escalate it to a real human if need be.
4. Augmented and virtual reality
Combining the digital into the physical continues to be an extremely valuable idea that consumers are looking for in their shopping experience, and that retailers can benefit from. Already, many consumers have adopted augmented/virtual reality and smart products in their day-to-day life, especially throughout the pandemic, and have begun to learn new habits with technology such as with learning (virtual schooling), exercising (brands like Peloton), shopping, socializing, etc. Technology has become more integrated into our lives and enables us to continue to do the things we want to do.
This is accurate in e-commerce as well. Augmented and virtual reality in the retail space has already skyrocketed in popularity. There are apps from furniture brands that allow consumers to visualize where a piece of furniture from the brand fits in their home, there are virtual try-on tools from popular fashion and jewelry brands, and even virtual makeup apps, which have been around for a while, continue to be popular.
Consumers of all ages find these augmented/virtual reality tools interesting and useful, and what's great for retailers is that these new technologies create a 94% higher conversion rate when consumers engage with it, thanks to the immersive and engaging experience it creates, which leads to higher purchases. Whether you incorporate it into an app or tool on your website, augmented and virtual reality tools can significantly improve the user experience, which is key.
5. Implement voice & image search
Are the days of typing into your phone to search for something over? Not really, but we can't forget about another powerful tool many of us use – our voice! Younger generations especially will talk into their phone, tablet, watch, or smart speaker to search for things, causing search to no longer be a text-based activity.
For retailers, this means it's extremely important to ensure your website and products are voice optimized. This includes incorporating a strong structured data approach, which is information on the back end of every webpage that search engines read and includes data about the page and about the product(s) on that page. Implementing this will help immensely when potential customers use voice search to find a product or service you provide.
Image searches are also gaining popularity. Aptly named, users can look up and search for items that they take a picture of. Brands like Snapchat, Google Lens, and Pinterest Lens have already incorporated this feature. It can be a great opportunity for retailers to use this type of search, as users can take a picture of an item and almost instantaneously see that item on their mobile device and possibly purchase it. It's important to note that structured data is key here, particularly on images. This means applying alt text, have descriptive fine names, adding an image sitemap, and optimizing image size is key.
If you haven't considered some of these options for your retail company, now may be the time. As digital solutions become increasingly integrated into the e-commerce experience, it is vital to provide customers with tools that can help make the buying process easier and more enjoyable.
TAGS