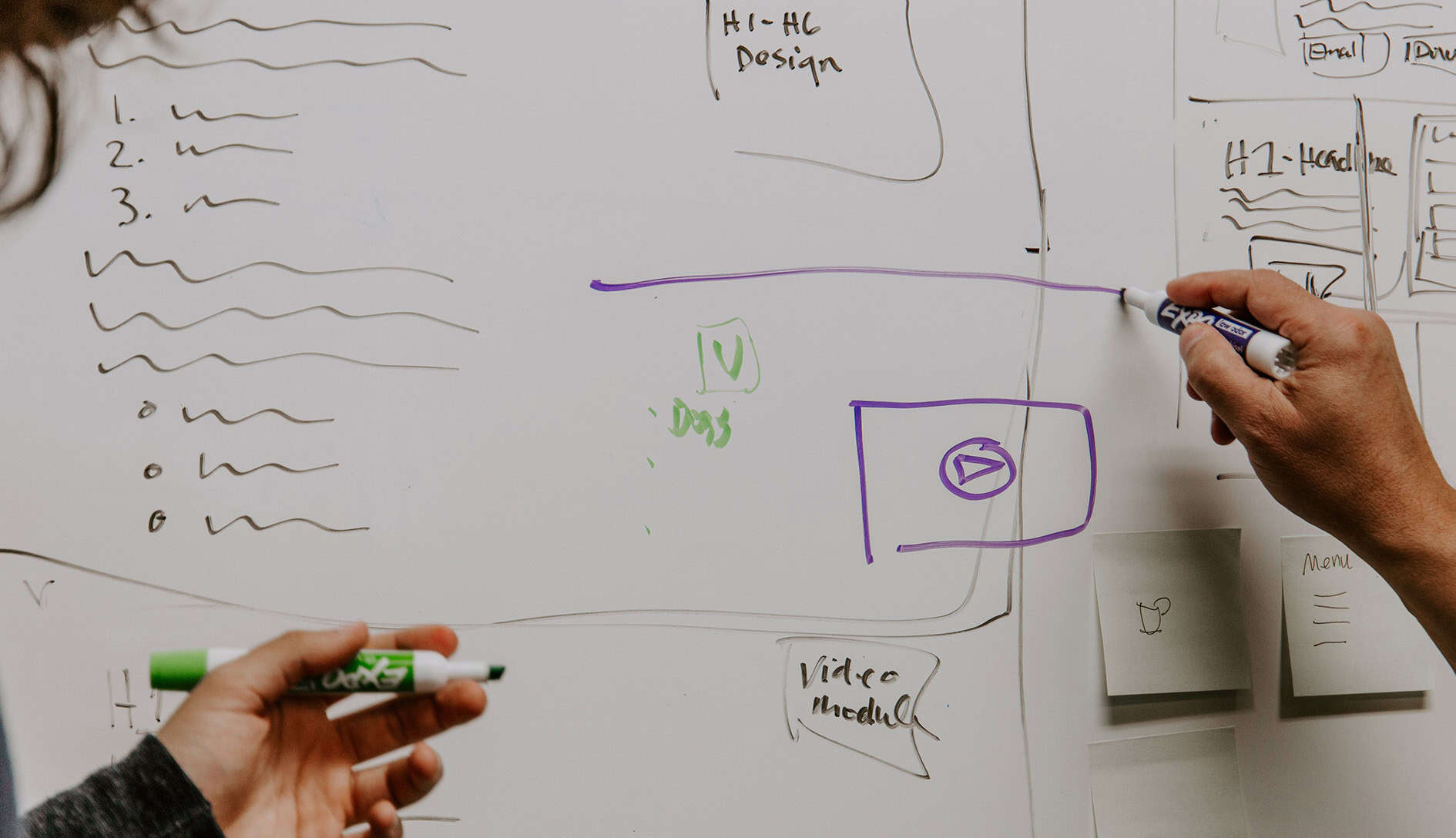 The e-commerce industry is booming - how does your business stand against your competition? Have you incorporated some key retail e-commerce measures to make an optimized customer buying experience? Keep reading to find out some of the steps you should be incorporating.
It is safe to assume that most retailers know just how much of an acceleration there has been in the e-commerce space within the last year and a half. Largely fuelled by the COVID-19 pandemic, shopping online has skyrocketed and there has been more reliance from consumers to buy items on their devices, rather than stepping into a store.
In Canada alone, e-commerce retail sales increased by 74% in 2020 to total $38 billion, while more recent reports from January to June 2021 found that e-commerce was 135% higher than compared to January to June 2019.
Despite seeing this popularity surge in e-commerce, have you been incorporating key measures into your retail business to meet the needs and expectations of your customers? How do your e-commerce developments compare to your competitors?
This article will walk you through some of the e-commerce components that you should already be incorporating, and some tips that you can start doing now. Think of this like an e-commerce checklist – are you scoring 100%?
* The topics discussed below are from the presentation, You Are Doing E-commerce Wrong, by Steve Bours, CEO of Reshift Media, as part of the Retail Council of Canada's (RCC) virtual conference – RCC STORE 2021.
THE BASICS OF E-COMMERCE
Mobile Optimization:
One of the most important aspects of e-commerce is its role on a mobile device. When designing your website, it is often on a massive computer screen, which is great for paying attention to detail but can be difficult to optimize for mobile on a screen that's more than half the size. Although creating a website for desktop is important, you might be surprised at how often a smaller mobile device is used. In fact, 61% of website visits originate on mobile devices.
An important statistic to keep in mind, however, is that while 61% of visits on your website come from a mobile device, only 45% of e-commerce transactions are completed on mobile, which is a large drop. The reason for this gap is in large due to how companies optimize their websites. Many do not take the time to make sure their transaction flow and entire buying process works well on mobile.
What ends up happening is consumers get frustrated when they can't complete a purchase on their mobile device, and that's that. Sometimes they will use their desktop to then purchase that item, which is great, but a lot of the time they will bounce to a competitor, or give up altogether.
You need to ensure your website is not only optimized for its appearance on mobile but that the buying process is functional as well.
Less Is More:
Our websites are a blank canvas for us to paint our ideas, but it is also about creative control. Often, too many ideas come flooding all at once and your website ends up being a dumping ground for excessive copy, pictures, colours, buttons, pop-ups, etc. It becomes too cluttered and confusing. Remember, you or your designers might be using a large screen to design your website, which makes it quite bit easier to rationalize more and more aspects, but you need to think of your mobile customers. Again, they often comprise more than half of your website visitors, and the key is to create a streamlined, efficient experience on a mobile device.
Try it out for yourself! Visit your website on your mobile device and take on the role of customer. How easy is it to make a purchase? Did you have to close any popups? How many steps were there from finding a product to checking out? Were there photos or videos of each product to help you in the buying decision?
Speed:
You can think of your website's page speed similar to waiting in line for your morning coffee. Your patience might be low, and when there's a long lineup, you might consider leaving and going to a different coffee shop. It's the same deal with your website, but there's significantly less patience. Almost half of consumers expect a webpage to load in under two seconds, while more than half will abandon the mobile site if loading takes more than three seconds. Since mobile devices are often what people use to access your website, it's important to consider how fast it loads on a phone.
Page speed also has a lot to do with conversion. If your webpage takes 2.4 seconds to load, you will end up with a 2% conversion rate – that's typically normal in the industry. However, if that number increases just slightly to 3.3 seconds, your conversion rate drops to 1.5%. Go up to 4.2 seconds, you're now under 1%.
Just fractions of a second matter. A slow speed can negatively impact how someone views your website and if they purchase. It is incredibly important that you consider mobile speed, which can mean ensuring your images are the right size, your coding is mobile-friendly, and that everything is loading as quickly as it possibly can.
Give Options:
When you are selling products online, there should be as many opportunities to get the product as possible. This not only benefits the consumer because they have a choice, but it also allows the retailer to know they are providing the best possible chance products will be purchased. You should not only be able to purchase products from your website, but your social properties like Facebook and Instagram should enable shopping.
Although we may now see a greater return to in-store purchasing, consumers have become accustomed to buying online and choosing BOPIS (buy online, pick-up in-store) options, such as in-store and curbside pickup. Not only does it offer convenience, but consumer expectations around shopping have changed, and by incorporating digital solutions to the in-store experience, you can better meet those expectations and the needs of your customers.
Giving options also means payment options. Rather than only providing payment by credit card, think of other opportunities such as PayPal, Apple Pay, Google Pay, and wallet payment. What this tells consumers is that you are forward-thinking, and you are taking down barriers for them to purchase.
It is also important to think about the purchase itself. If someone has found products on your website and has made it through to the checkout stage, don't force them to create an account with you. Yes, you might miss out on the data from that customer not signing up, but many consumers are concerned about privacy, and you don't want that to be the reason you miss out on a sale. In fact, just over half of Canadians are concerned about how their data is being used when they shop online.
By providing a guest checkout option that does not require customers to create an account, you have created a streamlined process that allows them to checkout a lot more quickly.
Measure What's Going On:
Some of the most basic questions you should have answers to are:
What are your top sellers and bottom sellers online?
Are you achieving your goals?
Have you configured your analytics package to track your goals? (On Google Analytics, you can track specific goals, such as a purchase, newsletter subscription, an add to cart, etc.)
What is important is that you have a sense of what people are doing on your website and if you are achieving your goals. It is also important that you know where your traffic is coming from. Is it an organic search? Social media? An ad campaign? Where do people come into the site (homepage or a specific webpage)? If they visit your homepage first, do they visit your blog (if you have one) or do they enter via a specific product page? It's also important to consider where they exit your website, and if there is a specific webpage that results in higher than normal bounce rates.
Think about and measure how people are pathing through your website. Are they lost and trying to find their way through your website or is there a very clear path where they get from initiation through to conversion? You can also incorporate heatmapping to determine where people click, if they are clicking on product reviews, specific products, if they are watching videos, etc.
In-Cart Abandonment:
There are several steps to complete a purchase, such as inputting contact information, delivery address, payment details, etc. However, before the checkout process is complete, some may abandon their chart, which can be a result of several factors. One of those factors includes difficulty. Is your website's checkout process too difficult? Is there a difference in abandonment on desktop versus mobile? Examining reasons for cart abandonment can lead to some powerful insight, so it's important to measure these aspects of your website if you do not already.
TAGS