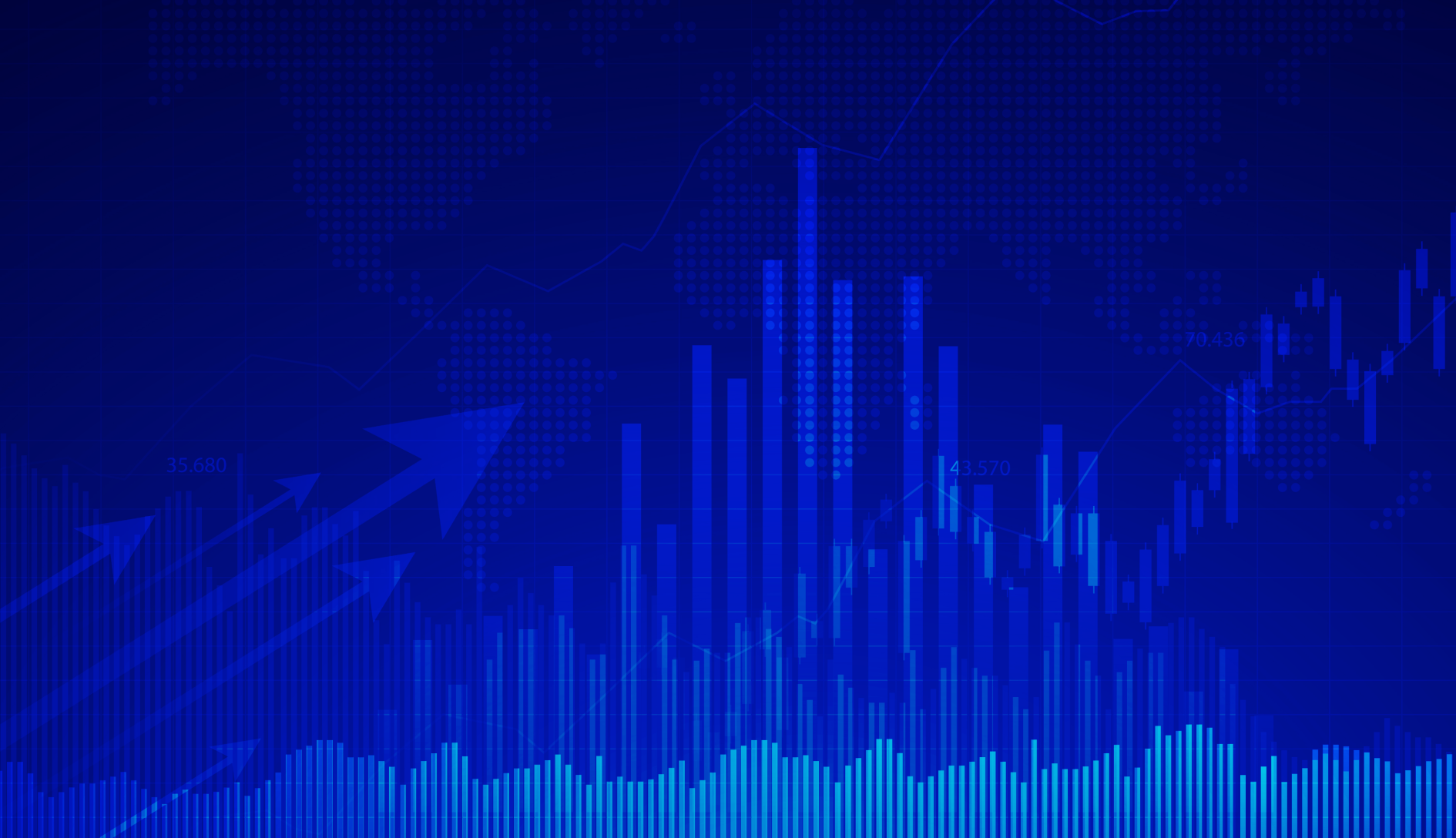 Learn how consumer buying habits and digital media usage has been transformed during the pandemic, and how franchises have had to adapt.
Digital media consumption changed dramatically during the COVID-19 pandemic, especially the time spent engaging with digital mediums. With people averaging almost eight hours a day, as reported by eMarketer, it is clear that now more than ever, a business' digital presence is more important than ever.
On Day One of Creating a Post-Pandemic Digital Growth Plan – a webinar series co-hosted by Reshift Media and the Canadian Franchise Association – these changes were discussed in relation to the franchise industry. Led by Steve Buors, Co-Founder and CEO of Reshift Media, they discussed how consumer buying habits and digital media usage has been transformed during the pandemic.
Consumers and Franchises Alike Have Been Forced to Adapt
The pandemic has required many consumers to change the way they engage in everyday activities, especially those that were once predominantly completed in-person prior to the pandemic. For example, many people began shopping online and consuming food and drinks at home more frequently, while shopping at a store or going out to restaurants or bars was happening less frequently, as reported by Numerator (See graph below). In fact, 50% of consumers say they are making purchases online for items they would typically buy at a store. These changes, largely out of necessity, have meant franchises needed to modify their approach to customers in order to adapt to these changes in behaviour.

The Popularity of Click & Collect Has Grown
Various new forms of delivery have popped up throughout the pandemic, making it easier for consumers to receive their items safely with limited contact with others. With a few simple clicks, consumers (depending on the store) can purchase items online and have the option of getting them delivered or use a click-and-collect service to pick them up themselves.
Though these types of services were available before the pandemic, they saw a major jump in usage between April 2020 and November 2020, according to Numerator. Click-and-collect in particular saw a major increase; in November 2020, 30% of those surveyed said click-and-collect is a normal part of their routine, compared to 18% in April 2020. Click-and-collect also led to increased reports of consumer satisfaction, and consumers are likely to continue using this service post-pandemic.
Franchises must consider these changes in delivery methods post-pandemic, as consumers have become accustomed to the ease and simplicity and will likely maintain this expectation going forward.
Concerns for Online Shoppers
In 2020, Canadian eCommerce retail sales increased 71%, totaling $37B for the year, as reported by StatsCan. With the increase of online shopping, consumer concerns remained as prevalent as ever, but with some modifications from what they once were pre-pandemic.
In 2020, Canadian eCommerce retail sales increased 71%, totaling $37B for the year.
Current top concerns amongst consumers shifted to include in-stock availability, fast/reliable delivery, and a good return policy. If retailers did not adapt to meet these concerns, customers shifted to a competitor that did. In-stock availability, in particular, remains a major concern, as the leading reason that customers are switching stores is a result of their preferred store not having an item they need. As a result, franchise locations need to display all available merchandise online and/or on their app to decrease the likelihood of consumers shopping elsewhere.
Canadian consumers also have a greater concern for purchasing items from brands that are known for their ethical practices. According to PWC, 36% of consumers surveyed agreed that they prefer to buy from companies that support protecting the environment, and the same percentage agreed that they buy more biodegradable/eco-friendly products.
How Advertisers Are Adapting
Businesses are spending their advertising dollars more on digital mediums, such as digital display, social media, and digital video and less on traditional forms of media, such as direct mail and print mediums.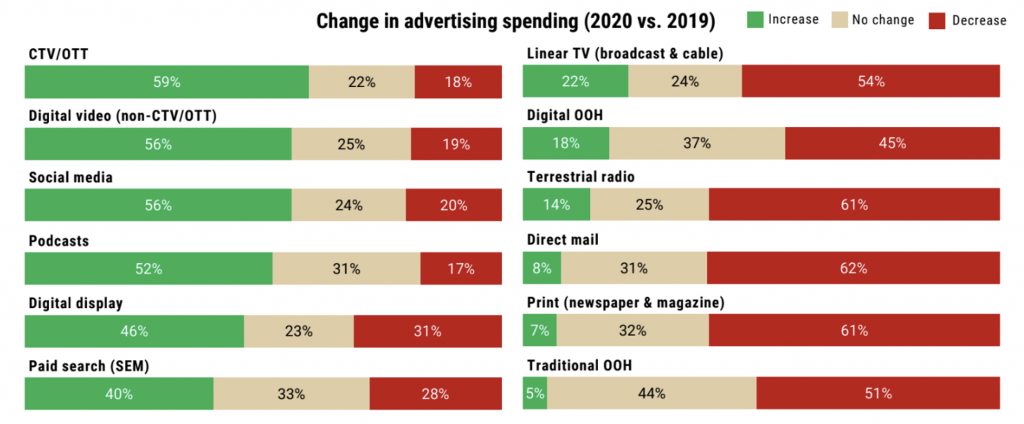 These changes to the budget are a direct result of the changes to digital media consumption displayed by consumers. Rather than concentrating on acquiring new customers, marketers now have a focus on retaining current customers, as reported by The CMO Survey, and they are doing this by meeting the digital needs of their consumers.
Time spent on mobile devices has significantly jumped from what it was pre-pandemic compared to now. In 2019, users spent an average of three and a half hours a day on their mobile device, mostly on mobile apps, while 2020 reports just over four hours, according to eMarketer. This number has slightly increased for 2021, and they project it to rise even more in the years to come.
Retail marketers have adapted their budget to reflect this increase in time spent on mobile devices, resulting in designated higher percentages for mobile activities. In twelve months from now, marketers project they will spend 23.3% of their marketing budget on mobile, with the highest percentage (35.7%) projected in five years, as reported by The CMO Survey.
Are You Meeting Your Customer's Needs?
With consumers adapting to a change in lifestyle and an increase in digital media consumption, it is key for retailers to meet their newfound needs. Offering a variety of delivery options, such as click-and-collect; considering in-stock availability, fast/reliable delivery, and a good return policy; adopting more eco-friendly practices; and spending monetary attention on digital advertising and mobile activities, are all important steps for retailers to take to help ensure success going forward.
TAGS