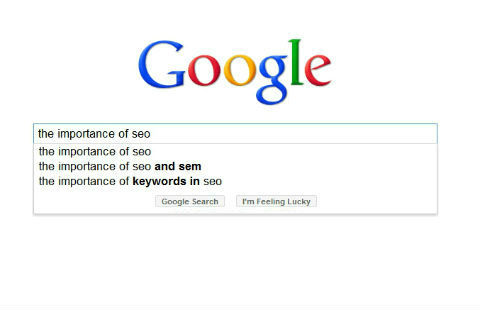 There's more to SEO than just Google but…
In Canada, Google has somewhere between 70-90% search engine market share, depending on whose data you're looking at. According to consulting firm Net Market Share, Google could claim ownership of 86% of desktop search as of May 2012.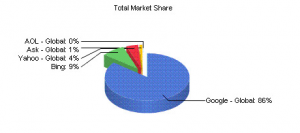 In the US, comScore reports Google had 2/3 of the market in the same time period.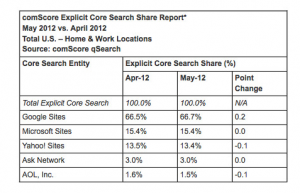 With numbers like this, it's easy to forget that there are other search engines out there. But if you look at the figures over time, you'll see that Google's dominant position isn't set in stone; there is some fluctuation.
It's important to remember this when thinking about SEO. Google's search engine rule isn't guaranteed, nor is the formula behind it. Everyone knows the algorithm is top secret but it's easy to get caught out whenever there's an update and suddenly all the clever link-building techniques you had implemented start to fail.
Last August, Search Engine Land's Matt McGee started a discussion thread on Sphinn about how much search traffic is too much with the following observation:
I get alarmed when I see a website getting 70% or more of its traffic from natural search. Sure, it might be a testament to the SEO's skills, but what if the algorithms change next week? Where's all that traffic gonna come from them?
It's a sobering thought.
Barry Schwartz responded by posing some equally uncomfortable questions:
What if Google… mistakenly labels your site as a site doing something against their guidelines? What if your developer does something stupid and Google drops you from their index?
This is something SEO specialists rarely talk about but it's becoming increasingly important with every new tweak and refresh that rocks the results page to understand exactly where your users are coming from and build defensible traffic.
A stark reminder of this occurred recently in the wake of the Panda/Penguin update. Thousands of webmasters saw referral traffic from Google plummet overnight as they lost rankings for high conversion keywords. Messages popped up in Webmaster Tools about unnatural links and violations of Google's guidelines. Some site owners revealed they would have to lay off staff and others claimed they were going to abandon their sites all together and start again.
A good SEO strategy doesn't focus solely on bringing in traffic from Google. Yes, it's the biggest player out there and presents a wealth of opportunities but remember: it's also a third party with a business agenda of its own. Google wasn't built to help you as a business owner or webmaster. Google aims to give users what they want in order to keep them using its services. And this is the strategy you should be adopting too.
SEO is not about figuring out how Google works and developing a way to exploit it; it's about understanding what your users want and making it as easy as possible for them to achieve their goals. An understanding of how search engines crawl and index your content can help you achieve that, but if the focus stops being 'how can I best serve my customers?' and starts to shift towards 'how can I game Google?,' you're putting your site and your client at risk.
TAGS