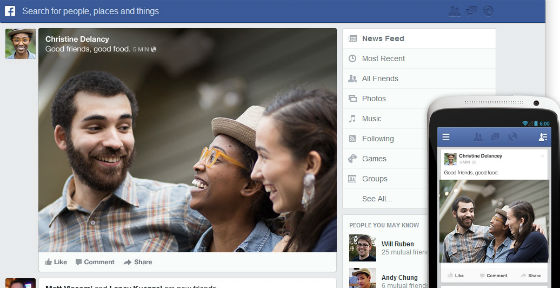 Mark Zuckerberg and his Facebook team unveiled a completely redesigned news feed today, the first major update of the site's popular homepage since 2006.
"What we're trying to do is give everyone the best personalized newspaper we can," Zuckerberg said. "[Your Facebook news feed] should have a broad diversity of content. It should have high quality, public content from world-renowned sources, and it should also have socially and locally relevant updates from family, friends and the people around you."
The updated, wider river of news is inspired by mobile and will feature larger images, customized feeds, and more relevant content based on what you've liked in the past. Facebook's new user interface (UI) will now offer a consistent experience across mobile and desktop.
Here's a look at some of the new features:
Images: Since almost 50% of content in the average news feed is photos and visual content, the updated news feed offers richer visual displays. Photos will be front and centre, and photo albums are getting a major facelift.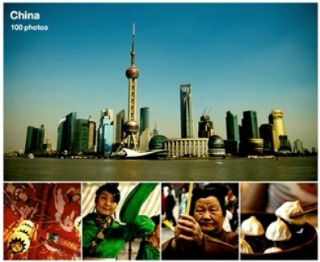 Articles: Links will feature larger images, more prominent headlines, longer abstracts and will soon include the publisher's logo.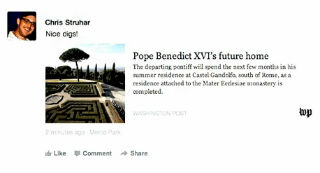 Check-ins: Your friends' check-ins will be displayed in a more visual way, now showing a map and description of the venue.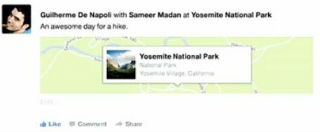 Covers: Timeline covers will get more exposure in the news feed. When one of your friends connects with a person or a brand, you will see that person or brand's timeline cover, as well as information about how you're connected.

Apps: Third-party applications that plug into Facebook will show richer content. In the case of Pinterest, when you share what you pinned on Facebook, your board will be mirrored in the news feed.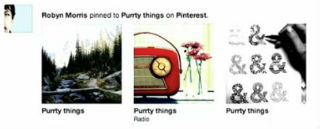 Customized Feeds: The new redesign also allows you to customize your Facebook news feed. A new menu on the top right corner of your screen will let you select what you'd like to see, such as events your friends are going to, photos they've uploaded, or what music your friends are listening to today.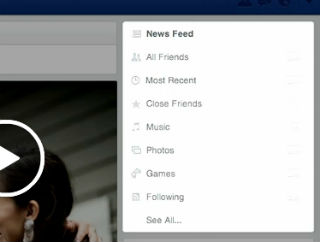 Facebook said it will begin rolling out the updated news feed this week. It's also created a waiting list for those who are interested in being the first to try it.
At this point it is unclear how the changes might affect brands and advertisers. There was no mention of how sponsored stories or ads would be incorporated into the redesigned news feed, nor did they mention how customized feeds like "All Friends" may decrease the visibility of posts from fan pages.
Overall, we here at Reshift Media are enthusiastic about the changes so far. Not only does the new design reduce clutter, it also incorporates many of our favourite aspects from the app into the desktop version. (It's a smart move, since Facebook mobile usage recently outstripped desktop usage for the first time.) We'll continue to share additional information about the changes as the updated Facebook news feed becomes widely available.
TAGS