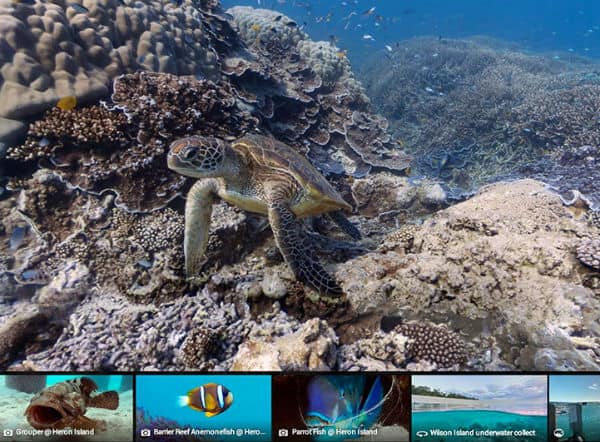 Some big changes were announced Wednesday during the keynote speech at the Google I/O developers conference in San Francisco (Google+ alone is getting a whopping 41 new features). While the full presentation of all the new tools and features took hours to unveil and covered a wide range of Google products, a few announcements jumped out at us. Check out five big developments unveiled at the annual tech conference that have us excited:
Google Play Music All Access
Google is taking on Spotify and Rdio with its new music subscription service. Once you sign up, you can stream millions of tracks to your desktop or Android device from 22 music genres, and view recommendations from Google's curators. Playlists are automatically built based on what you're listening to, and you can modify them with a swipe.
It's currently available in the US for $9.99/month (or $7.99/month for those who sign up before June 30). You can try it free for 30 days. Google's Chris Yerga said the service will be expanding to other territories, but there's no word yet if Canada is on that list.
Google+ Photos
Recognizing that our love affair with animated GIFs is showing no signs of slowing down, Google also announced a new feature called Auto Awesome that links together multiple photos you take in a "burst." The feature can create GIFs, panoramic images, or photo-booth style strips. Also, you will now be able to automatically upload any photo you take on your phone to the cloud using Auto Back Up. After your images are uploaded, a tool called Auto Highlight can scan your photo collection and automatically pick out the best ones.
Google Maps
The radically redesigned Google Maps is now customized for you, highlighting the places that are important to you and your friends. The more you search, save places and rate venues, the more personalized your map search results become. Google Maps now feature immersive imagery, allowing you to view building interiors and photo tours that are generated by images uploaded by other users. The new Earth view takes the 3D experience from Google Earth and integrates it into maps, allowing you to see overhead images of cities rendered in 3D.
The new Google Maps also features improved Directions, with real-time incident alerts, dynamic re-routing and extensive public transit information. You can compare trips and customize your results based on number of transfers, travel time, etc.
On mobile, Google Maps is attempting to take on Foursquare and Facebook Nearby with listings that now include a 5-star ratings scale, Zagat reviews and special offers from retail partners (Starbucks and Toys 'R Us are among the first to sign up, but more are coming).
Request an invite for the new Google Maps here.
Google Hangouts
Google Hangouts is a new unified messaging app for iOS, Android and Chrome that combines the functionality of Google Talk, Google+ Hangouts and Google Voice. You can easily have one-on-one conversations or group chats (either text-based or video). It also keeps a history of your interactions with people (which you can choose to delete).
OK Google
Chrome users can now perform hands-free searches by saying "OK Google" and then asking a question (think Siri, but for your desktop).  Google will return voice results, which are personalized to you. Ask questions like, "OK Google, will it be sunny in Santa Cruz this weekend?" and once it's been answered, follow it up with, "how far is it from here?" (Google will recognize that the "it" you're referring to is Santa Cruz).
TAGS