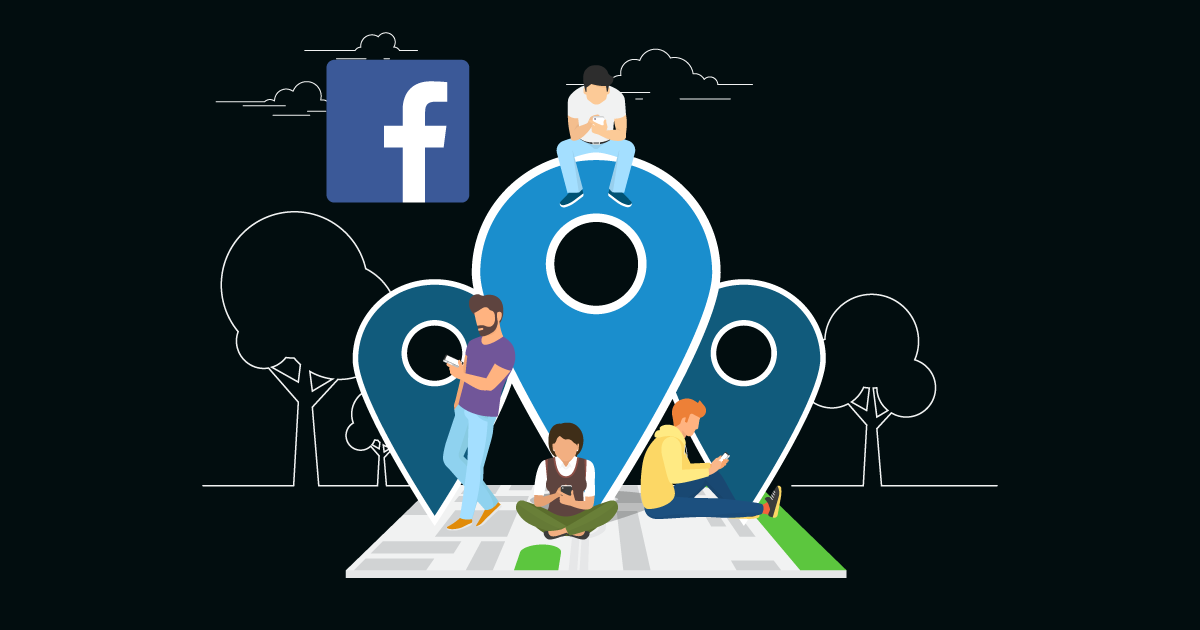 This blog post is part of a 4-part series:
You are reading: How Multi-Location Businesses Can Be Successful in Facebook's Updated News Feed
Also, you can download our FREE guide to Facebook's algorithm change
As outlined in our previous blog posts, Facebook recently announced a major change to its News Feed algorithm that will impact the ability for companies to reach people on the social platform through organic posts. The change prioritizes interactions between friends and family over company-generated posts, meaning that content consumed directly from business pages on Facebook will shrink and content that is shared & talked about between friends will grow.
In particular, posts that generate "interactions" such as comments and shares will be weighted more heavily than posts that generate just likes or reactions.
As a company that specializes in working with multi-location businesses across a wide variety of industries, we have carefully reviewed the upcoming changes to the News Feed and the potential impacts to our clients. Based on our analysis and experience in the industry, we believe that companies such as franchises, retailers and restaurant chains have even more opportunities than single-location or virtual businesses to be successful on Facebook going forward.
The single greatest asset multi-location businesses have is that they are both local and national at the same time. This means that done well, multi-location companies can leverage all the best aspects of being "local" while bringing to bear the assets, sophistication and scalability of being a "national" company.
In relation to the News Feed update, it is the local aspect that we see as the most powerful opportunity. The update is all about surfacing content that generates interactions such as comments and shares, which is where local content shines. Locally-specific posts are naturally more relevant to people in that area, and in our experience tend to generate more of the interactions being favored by the updated News Feed.
In our post about the top 10 ways to make Facebook's algorithm change work for you, we discussed how the creation of customer stories is an excellent way for brands to create social interactions. This is an excellent example of a strategy that works incredibly well for multi-location businesses because the national person can provide the strategy and coaching around what the optimal content strategy is, while the local person who knows their customers and neighborhood is able to create authentic, meaningful content. This is the type of approach that is going to be successful in the new algorithm.

Despite the benefits, we find many franchises, retailers and restaurants are reluctant to involve their local teams in social media content creation, most often citing concerns over quality, tone and alignment with brand objectives.  These are all legitimate concerns, but based on our experience these can be overcome through a combination of training, support and monitoring.

Training: Provide social media and content creation training to your local teams. Ensure the training includes what not to do, including engagement bait and contests which violate Facebook's policies.

Support: Provide local teams with a resource they can contact for help when they require it. In some cases, we have seen businesses centralize the customer response function to ease the burden on the local teams, allowing them to focus on the creation of interesting local content.

Monitoring: Review content being posted locally to ensure it is up to the company's standards. Where it is not, the head office can intervene to improve the content and provide additional training. In some cases we have seen brands follow a moderation process to ensure local content meets the company's brand standards.
Although it takes some work to implement a local content strategy in a multi-location business, the potential payoff is tremendous. Through this process, you will:
Create more content overall, leading to a more robust Facebook community
Increase the relevance of your content, which leads to increased interactions and therefore Facebook visibility
Generate greater customer engagement, both on social media and in your stores
Increase buy-in of local teams
Achieve Better Organic Facebook Reach By Using the Social Brand Amplifier
The Social Brand Amplifier (SBA) is a powerful tool to assist you in achieving the ideas outlined in this article, as well as our top 10 News Feed ideas. As a multi-location business, you need to take advantage of your economies of scale, while at the same time increasing the relevance of your content to generate additional interactions. This is what the SBA was designed to do.
The Social Brand Amplifier allows you to share national content onto your local Facebook pages, which is a major opportunity given the changes to the News Feed algorithm. By cascading content to local pages, you have an opportunity to create smaller pockets of engagement to generate the exact types of interactions the algorithm is looking for.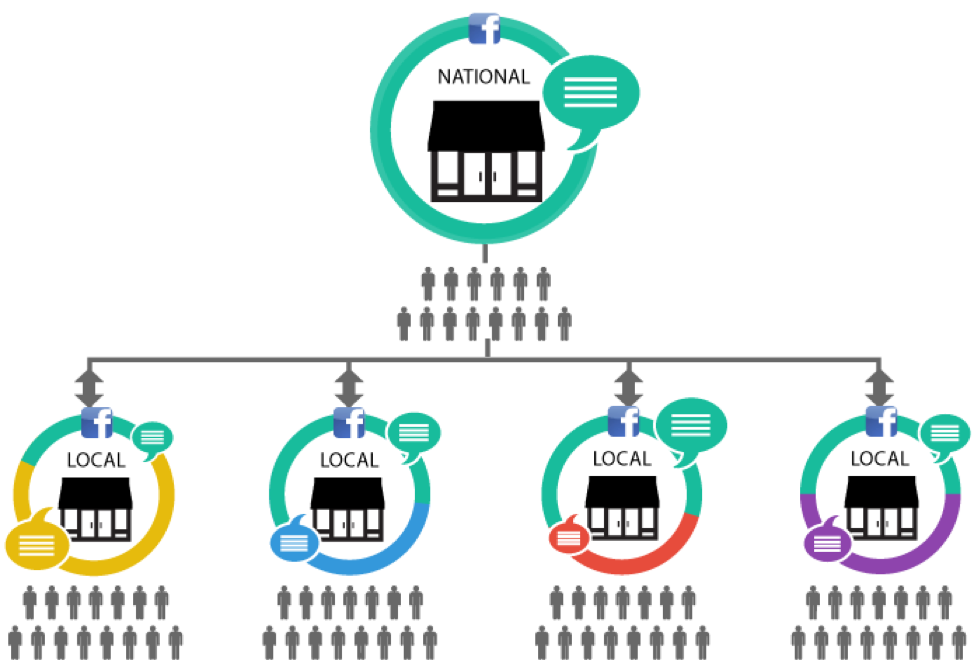 As outlined in our guide, an important first step is to create distinct customer segments. This is where the groups function in the SBA is very useful. Groups do not just need to be created based on geography – you can group together locations with similar climates, product offerings, time zones or other factors to help you increase the relevancy or timing of posts to maximize engagement. In addition, the SBA allows you to layer on additional audience targeting including:
Age
Gender
Language
Geography
By using a combination of groups and other targeting, you are able to create and distribute custom content specifically for your target audience. This approach greatly increases relevance which should lead to improved interactions.
In addition, the SBA allows you to pre-schedule your posts to ensure you are timing your content to when your audience is online. This feature can be used with groups to enable you to time posts for optimal distribution for specific time zones or regions.
As outlined in the previous section, local content is a major opportunity for multi-location brands. The SBA is also a handy tool for helping you manage the content being created by your local teams. Through the dashboard, you are able to see content being published by your locations in order to see who is most active and to ensure the content is on-brand.
We often hear that local franchisees and managers do not have the time or resources to be successful on social media. We understand this perspective, as it takes a substantial amount of time to manage a platform that is "always on". To this end, we have seen many brands have significant success in engaging the local teams in content creation while maintain a central support function for responding to customer questions, comments, private messages and reviews. Many companies find that this alleviates a significant amount of the strain on the local teams and frees up their time for "real world" customer engagement and content creation. This also as where the SBA is a strong resource, as it aggregates all local interactions into one dashboard for a national admin to review and respond to. If your workflow involves local teams responding to customers, then the message aggregation serves as an easy way to ensure questions are being responded to in a timely manner, and with quality.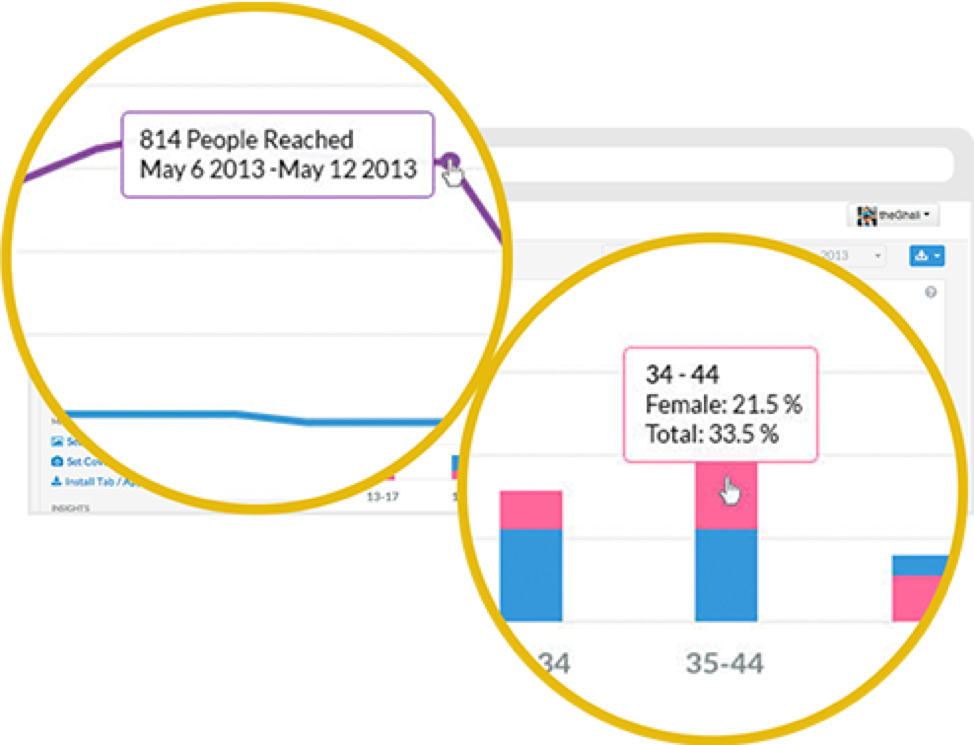 We believe that the recommendations outlined in this guide, combined with effective use of the higher-level group, targeting and scheduling functions of the SBA, will enable multi-location companies to out-perform their competitors who are slower to adapt. We are continually making improvements to the SBA and have several new features in development which are designed to provide even greater ability for national admins to achieve increased engagement and interactions.
Supercharge Your Facebook Advertising Using the Brand Amplifier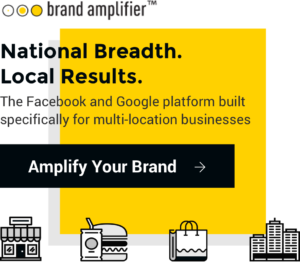 In an environment of organic reach uncertainty and increasing advertising costs, we believe the Brand Amplifier (BA) will be a tremendous resource for multi-location businesses. For those businesses who do see a decrease in the reach of their organic content due to the News Feed changes, the BA can be used to quickly and cost-effectively reach people in local markets where reach is dwindling.
Because the Brand Amplifier is integrated with Facebook's advertising platform, we do not expect any direct effects due to the News feed update. We foresee no decrease in ad effectiveness, nor any major changes in ad strategy in the short-to-medium term. As always, we can expect Facebook to continue to roll out new ad products and make refinements to their platform, but these should be unrelated to the News Feed changes.
However, we do expect to see a significant increase in the cost of Facebook advertising over the coming months, likely in the 35-45% range. This will be due to a combination of increased demand for advertising due to brands' decreased organic reach and potentially decreased inventory due to people spending less time on Facebook. Even at this level of price inflation, we continue to expect Facebook to be a bargain when considering the cost per conversion relative to other advertising opportunities.
What many people do not consider when creating their ads is that they have the same features as a "normal" post – they can receive comments, shares, likes and reactions. As such, posts that receive sufficient interactions have the opportunity to receive additional distribution beyond the original ad budget. We therefore strongly encourage the brands we work with to think of their "ads" as "quality content we pay to distribute".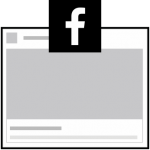 With this mindset, the BA can be a powerful tool to create very relevant "paid content" through its localization tools. The platform can automatically customize and localize your Facebook posts to include local terminology, offers, place names and other information. Including locally-relevant information generally increases audience reaction and engagement, which can then have a positive effect on reach and effectiveness – leading to greater distribution of your "paid content" and lower cost per conversion.
The Brand Amplifier also provides you with a cost advantage over your competitors. For background, Facebook ads are purchased through an "auction" approach, where advertisers are competing to get their ad in front of their preferred audience. As more companies advertise to the same audience, the cost to reach those particular people increases. This is why we expect the overall cost of ads to increase due to the News Feed changes – more advertisers bidding to reach the same people will increase the cost.
However, with the Brand Amplifier you are not bidding on "mass" audiences at a national level like your competitors. You are instead bidding on local "micro" audiences for each of your locations, where there is generally less competition. Less competition means lower ad costs.

Conclusion
In summary, although a change of this magnitude will naturally lead to a period of uncertainty and concern by those affected, we believe that the News Feed update creates an opportunity for brands to re-examine the approach they may be taking today. At this point it is unknown exactly how profound the effect will be on brand reach, but there is little doubt that lower-interaction brands will see a decrease in their Facebook effectiveness.
Now is the time from brands to be implementing meaningful changes which will not only improve Facebook results, but also business drivers such as customer engagement, customer satisfaction and new customer acquisition.

We at Reshift Media expect that the next few months will be a major period of adjustment as the impact of the new changes take effect. If you implement the recommendations in this article and our guide that apply to your business and are diligent about focusing on interactions as your main objective, your company has a significant opportunity to out-perform your competitors who are slower to adapt.
This blog post is part of a 4-part series. Keep reading:
You are reading: How Multi-Location Businesses Can Be Successful in Facebook's Updated News Feed
Also, you can download our FREE guide to Facebook's algorithm change
TAGS