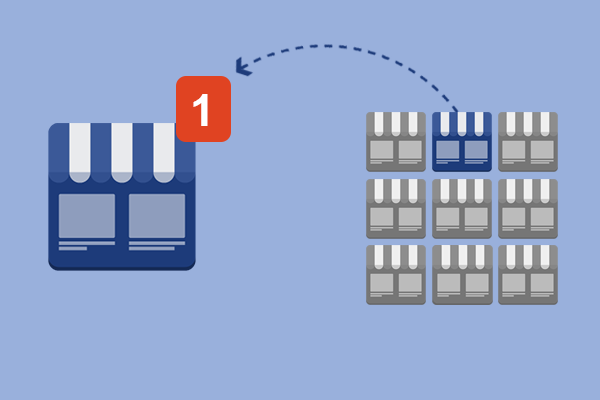 We've written previous blog posts about Facebook's somewhat clunky method of claiming unmanaged "places" pages and merging them into your official business page. Now it appears that Facebook has begun streamlining the process.
Recently, we've noticed that Facebook has started alerting business pages to unclaimed duplicate pages instead of making page admins search for them. At the top of the official business pages you manage, you may start to notice an alert about unclaimed pages:


When you click on the link, it will take you to the duplicate page Facebook believes represents your business. If this turns out to be the case, you can simply click on the "Is this your business?" link and claim and/or merge that page in a matter of seconds.

Once you click "Is this your business?" you'll see a pop up window that asks if you want to merge this unclaimed page into your main business page, or if you just want to claim it. Claiming it will grant you admin access to it, which means you'll be able to edit its info, post to it, or delete it.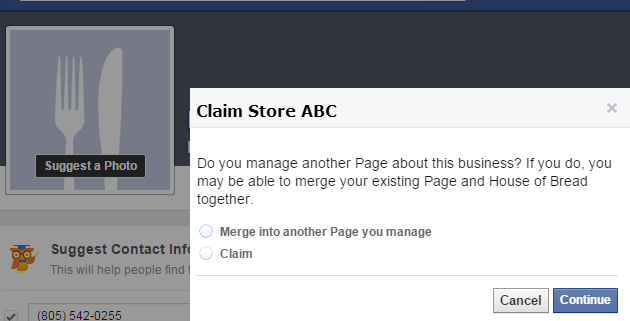 If you choose to merge it, another pop up window will appear, prompting you to select which page you want to merge this unclaimed page into. Simply select your business' Facebook page, click on the checkbox acknowledging that merging this page will lose all of its content, and then hit submit. This page will immediately be merged into your main Facebook page.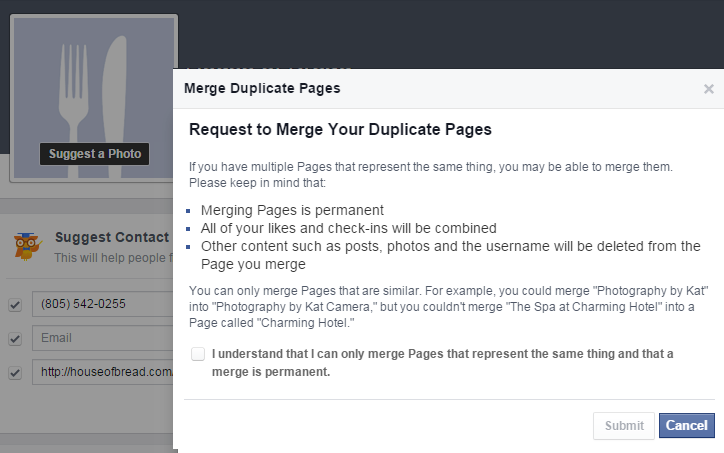 This offers an easy way to merge duplicate Facebook pages with just a few clicks. Of course, if you don't get this prompt at the top of your main business page, you can still claim and merge duplicate Facebook pages using the normal process, as outlined here.
TAGS