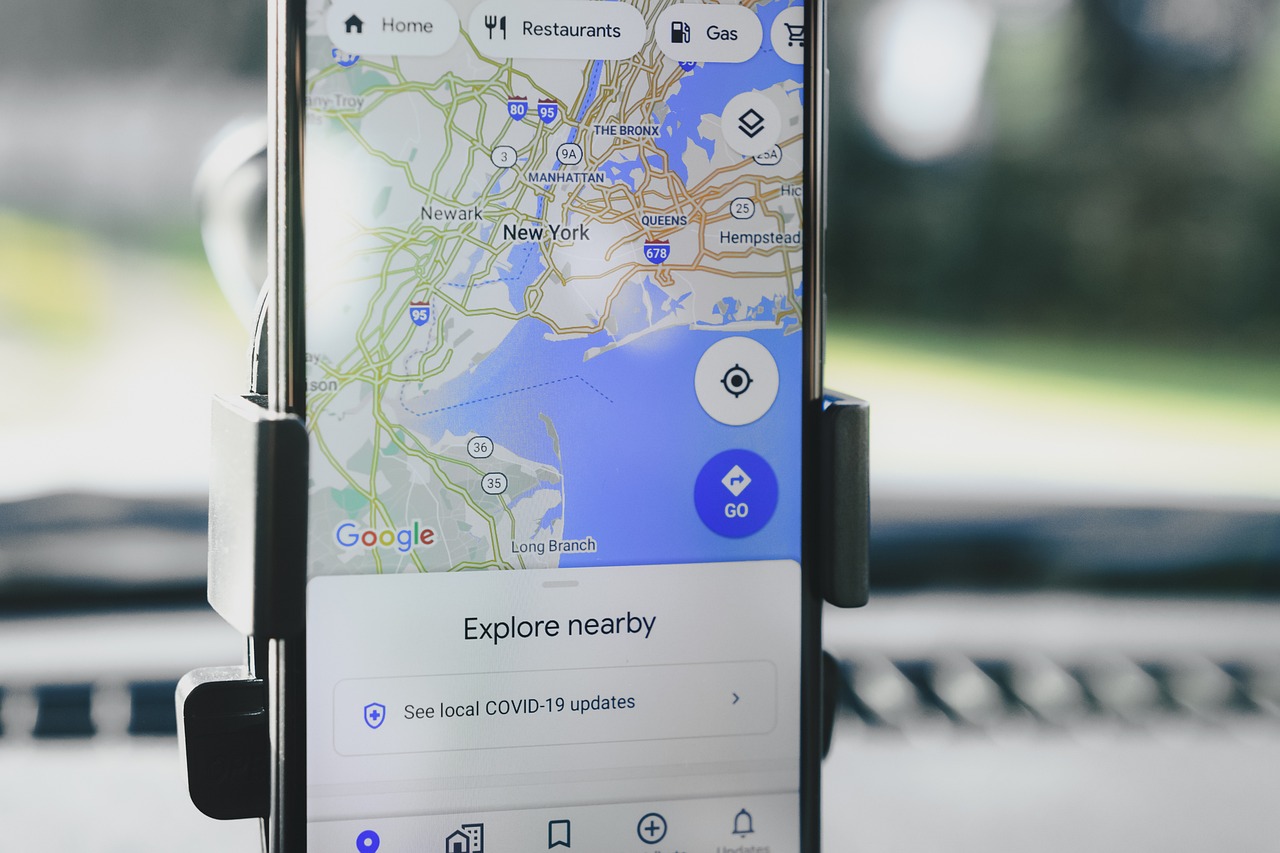 Google Maps is a tool that many turn to as a way to find businesses near them. As a franchise system, it is important to ensure each franchise location is optimized to rank high in the search results to increase the likelihood that users will engage. Keep reading to find out how you can achieve this.
For a franchise system to be successful, each location also needs to be successful, and that starts with harnessing the local power that each franchise business inherently has at its disposal.
As a way to reach local customers, each location should be highly visible online. That way, when prospective customers search for a product or service near them, the franchise location closest to them will appear in their results. One of the most popular web services that many turn to when searching is Google Maps, and taking steps to optimize a franchise location's ranking on the platform can lead to long-term success.
Below are some top tips to help your franchise business stand out in Google Maps results.
Create A Google Business Profile
For a business to appear on Google Maps, a Google Business Profile (GBP, previously known as Google My Business) must be associated with it. So, if your profile still needs to be set up, this should be the very first step to complete. From there, you can edit any details, such as store hours, location address, etc.
It is essential to edit your profile when necessary to ensure all information is accurate. For example, if your location has holiday hours, it should be reflected on your profile. That way, current and prospective customers know when to visit.
Verify and Claim Your Business
Is your business claimed and verified on GBP? If not, this should be the next step to complete. Whether you have just created a GBP or have an existing one, you will want to select the "claim this business" button to claim it officially. Click here for instructions from Google.
Once you claim the business, you will want to verify it. You can achieve this in several ways, such as by phone, video call/recording, text, postcard, or email. Once completed, the verification process may take time on Google's end, including the updating process when the verification is complete. You can learn more about Google's verification process here.
Remain Active
While you may not spend the same amount of time on your GBP as your social media profiles, for example, you should keep it updated. This is especially true since active businesses often receive greater visibility in Google Maps.
Responding to reviews, for example, is a great way to remain active on your GBP. Whether they are positive or negative reviews, responding shows that you are aware of how your customers feel about your products/service, and it demonstrates that you are willing to acknowledge and resolve a customer experience that may not have been five stars. Conversely, positive reviews help boost your GBP and responding to them can help encourage others to leave their own positive reviews. It is also a plus for the public to see a high rating.
Another way to remain active is by uploading photos and videos. While some customers may upload their own with their reviews, you do not have control over how they are taken or if they meet the quality you would like associated with your franchise business. Depending on the franchise organization, there can be some stock photos and videos that you can upload, which can help add some variety. However, you should also upload updated photos and videos inside and outside your location. Doing so can help give customers a good idea of what they can expect, and it helps optimize your GBP because it demonstrates high engagement.
A feature provided by GBP is "questions and answers." Adding some answers to commonly asked questions can be a great way to remain ahead of an influx of possible queries. And if someone has a question posted already, responding promptly with as much detail as possible is important.
Selecting the Category and Keywords
Each GBP has a category displayed alongside the business. It is important that this category accurately represents your business. Otherwise, there can be conflicting details between your franchise business and how it has been categorized. However, adding keywords associated with your franchise business, such as in your GBP's description, can help. Doing so can also help your franchise business align better with a searcher's query.
Ensure Consistency Across the Web
You want to ensure that the name, phone number, and address of your franchise business are consistent across the web. This means the spelling of the business's name is correct, the phone number is still accurate, and any abbreviations (i.e., street name) are consistent any time the business is listed. Any inconsistencies can be a bit of a red flag in the "eyes" of Google, which could impact your ranking on Google Maps.
Google's Local Ranking
When someone uses Google to search for hair salons near them, a list of businesses show up. But in what order do those results appear? The platform says it is based on relevance, distance, and prominence.
When one's search inquiry matches a GBP, that means it is relevant. In other words, Google will show the business to the searcher if it matches what they are searching for. This is why it is key to add detailed information so that Google will have enough to work with to match your GBP to one's search.
Distance, of course, plays a role in whether a business will appear. This is because Google either takes the location included in the search or uses available data about their location to provide a list of businesses near them.
Another factor Google considers is how well-known the business is (aka the prominence of the business). Since franchises are inherently prominent, each location automatically benefits from that popularity. However, Google also takes information about a business from the web and considers the number of reviews and star rating left on a business's GBP. In fact, they state more positive reviews and ratings can improve local ranking. This is why optimizing your GBP is essential, as you want to have a space where customers can share their thoughts and have them acknowledged by the business.
Going Forward
To set your franchise business up for success, you want to reach your local audience, including those searching for your type of product(s) or service(s). This is especially true since 81% of consumers use Google to evaluate a local business.
The more you engage on your GBP, the more you tell your customers that you are interactive. At the same time, you tell Google that you are an active business, and by checking off any box you can on your GBP, you are better positioning your franchise business to appear to local searchers.
TAGS