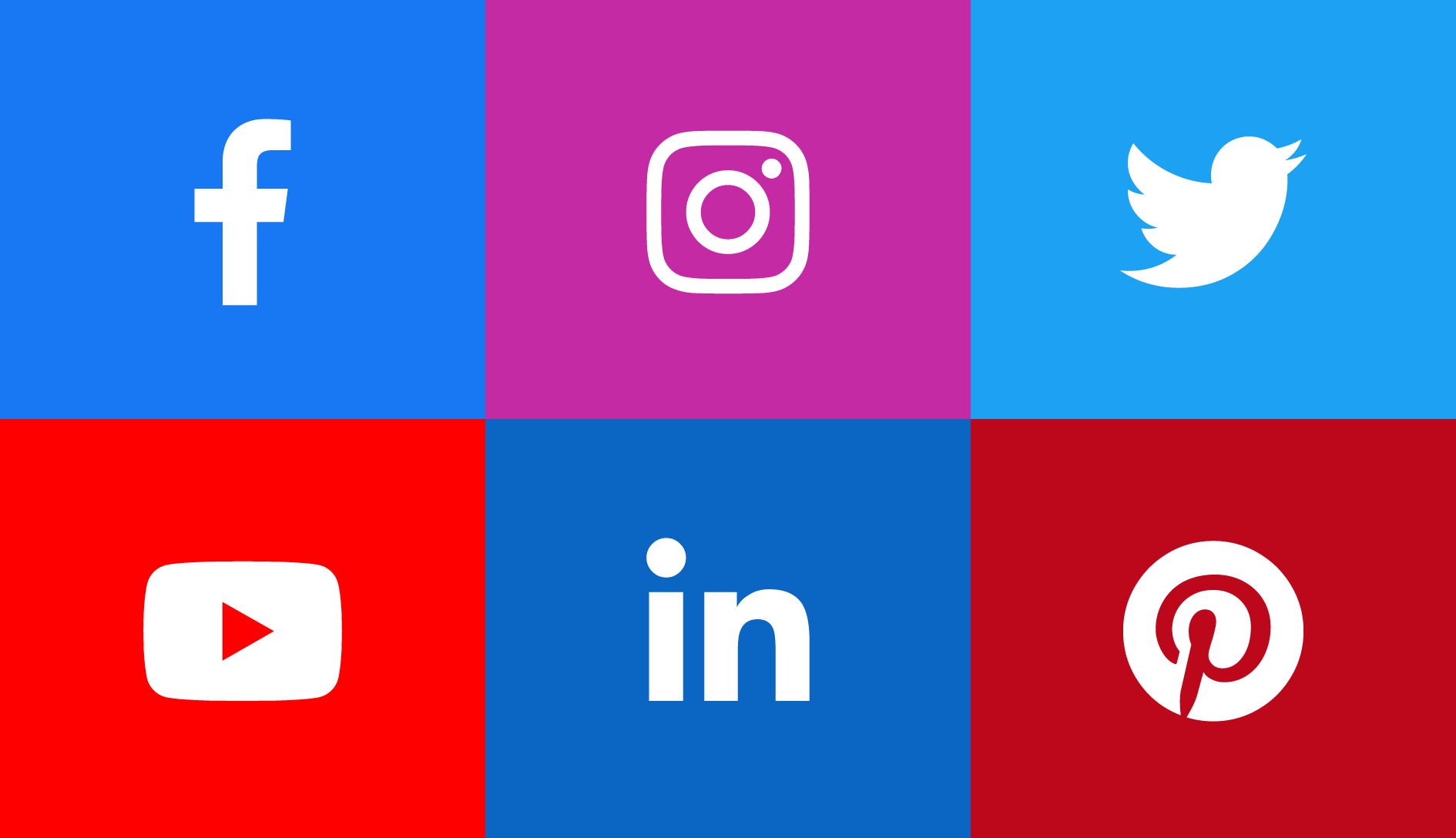 Implementing social media with video and image marketing to promote your brand is one of the most effective methods to reach a wider audience. It is essential to use the proper video and photo dimensions for your social media posts to ensure that your content drives attention and resonates with your customers.
To maintain brand consistency across all the platforms, we have put together a simple guide of image sizing recommendations for all the popular social media platforms. You can use this information to your businesses' advantage to build a strong digital presence while matching the required dimensions of each social networking site.
Since Facebook is the world's biggest social media platform, there are infinite opportunities for brands. There are approximately 2.45 billion Facebook users which means marketing success is at your fingertips and you can leverage this site to increase your social media followings and brand awareness.
Profile Image: 180 x 180 px
Cover Photo: 820 x 312 px
Share Images: 1200 x 630
Shared Link: 1200 x 628 px
Highlighted Image: 1200 x 717 px
Event Image: 1920 x 1080 px
With LinkedIn having more than 500 million members, this is the most prominent place to utilize video and photo content to create relationships with customers and industry leaders. A visually appealing profile can attract business professionals who may be valuable to your brand.
Personal Background Image: 1584 x 396 px
Profile Image: 400 x 400
Brand / Company Pages Sizes
Background image: 1536 x 768 px
Standard Logo: 300 x 300 px
Hero Image: 1128 x 376 px
Square Logo: 60 x 60 px
Business Banner Image: 646 x 220 (Minimum)
YouTube:
Video is a powerful marketing tool and because it will continue to rise in the foreseeable future, businesses should be using this platform in their marketing strategy in order to build their channel's identity and differentiate their brand from the competition. Make note that the channel will appear differently on mobile, desktop, and TV displays, so it is important to test it on each device.
Channel Profile: 800 x 800 px
Channel Cover Photo: 2560 x 1440 px
Video Uploads: 1280 x 720 px
Instagram:
With over 95 million new images being uploaded daily, it is known as one of the top photo and video sharing platforms. Since you no longer have to worry about creating square dimension content, you are able to create the best Instagram posts with sharing horizontal and vertical photos and videos. Although to ensure that the content does not get cropped, you need to follow the Instagram image sizing requirements below:
Profile Image: 110 x 110 px
Photo Thumbnails: 161 x 161 px
Photo size: 1080 x 1080 px
Instagram Stories: 1080 x 1920 px
Twitter:
Each day the number of tweets being shared is approximately 500 million tweets and there are 313 million active users each month. It is a great place for users to connect and create conversation with their favourite brands. Due to Twitter implementing big changes to its layout, you need to follow the image and video size guidelines to display captivating content.
Header Photo: 1500 x 500 px
Profile Photo: 400 x 400 px (Displays at 200 x 200 px)
In-Stream Photo: 440 x 220 px
Pinterest:
90% of Pinterest pages are external links, that is why Pinterest is a great social tool to drive referral traffic to your website. Therefore, businesses need to focus on optimizing their business page on a daily basis while using the appropriate image sizes for their boards and pins.
Profile Image: 165 x 165 px
Board Display: 222 x 150 px
Pin Sizes: 236 px wide
Tumblr:
This social site allows users to easily share any kind of content they desire. The feed is filled with sharable posts which is why there are more than 485.4 million blogs. It is a great opportunity for users and brands to start a conversation when 'reblogging' it to ones' Tumblr page.
Profile Image: 128 x 128 px
Image Posts: 500 x 750 px
All in all, this guideline emphasizes how each social media platform has its own specific dimensions. Creating social media visuals with the correct format will improve your social media presence and increase consumer engagement.
TAGS