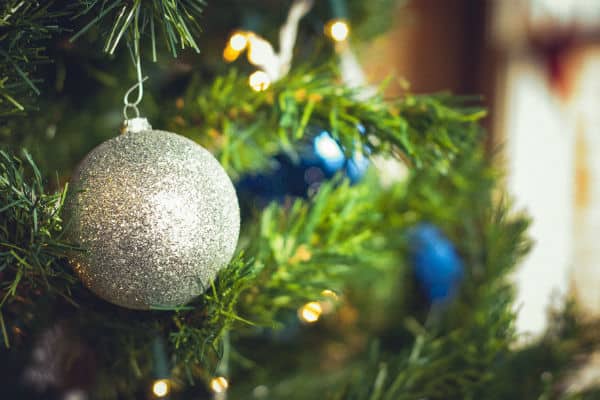 With more and more advertisers flocking to Facebook during the holidays, the advertising space has become crowded and expensive. Not only will you likely pay more for advertising during the weeks leading up to Christmas, but Facebook is warning advertisers who are running campaigns for Black Friday and Cyber Monday that the approval process may take longer – from a few hours to even a day.
So how do you cut through the clutter of the crowded marketplace and still remain cost-effective? Here are some tips to get the most out of your Facebook ads during the holidays:
Question Your Usual Ads Strategy
Before you schedule any campaigns during the holiday season, ask yourself if it makes sense to spend money at this time, knowing you will probably end up with reduced reach and higher cost-per-results compared to other times of the year. If you're not running time-specific offers and promotions and instead flighting a general brand awareness campaign, your ads may get lost in the clutter. Consider pausing them, either during high-competition days like Black Friday and Cyber Monday or for the entire holiday season, depending on your results requirements.
Schedule In Advance
Because the competition will be more intense than usual during the holiday season, the approval process may take longer than you're normally used to. We recommend scheduling your ads at least a few days in advance of when you actually want them to run so that you don't encounter any delays.
Consider Manual Bidding
A more crowded marketplace means more competition when bidding in Facebook's auction, so you may pay more for advertising during the holiday period. Instead of opting for automatic bidding, consider switching to manual and increasing your bid in order to have better visibility. Select a bid amount that reflects the maximum value you're willing to pay for each action taken.
Target Correctly
Seeing as you will likely be paying more to run advertising during the holiday period, ensure that you are not wasting your budget on people who are unlikely to convert. More than two billion people use Facebook every month, and only a small segment of those are likely to want your product or service. Make sure you are using geo, age, gender, and interest targeting. You can also target prospective customers by creating custom audiences based on people who have previously visited your website, interact with your ads, watched your videos, or engaged with your Facebook page. You can also create lookalike audiences that are similar to your current customers. Learn more from Facebook.
Think Mobile-First
Mobile has an important role in advertising for awareness, consideration, and conversions during the holiday season. Facebook says they saw mobile conversions grow from 45% to 53% of total online conversions from 2015's to 2016's holiday seasons. When programming your ads, choose ad units that work well on smartphones, such as carousels, lead ads, collections, and canvas. (We've experienced great success with carousels in particular, which allows you to promote multiple products and tell your story without the risk of overlapping audiences that can impact delivery from one ad set to the other. Facebook reports that advertisers have seen carousel link ads drive 30-50% lower cost-per-conversion and 20-30% lower cost-per-click than single-image link ads and promotions.)
Optimize Your Ads
Facebook will show your ads to the users they think are most likely to take the action you want on your website, such as signing up for a holiday coupon or making a purchase. Make sure you can track these people by installing the Facebook pixel on your website. Also, once the ads are running, analyze your results and optimize as necessary. Facebook recommends you optimize for actions that take place on your website at least 15–25 times per ad set each week. However, that is a minimum requirement: 50–100+ actions would be ideal.  If your ad set doesn't receive at least 15 actions, optimize for a more commonly occurring action instead. For example, if the Purchase event doesn't happen 15–25 times per week, try optimizing for AddToCart or another event that does. Learn more from Facebook.
Facebook advertising can be an effective marketing tool, but due to the increased competition during the holiday season, it requires a shift in your typical ad strategy in order to remain cost-effective and successful.
TAGS