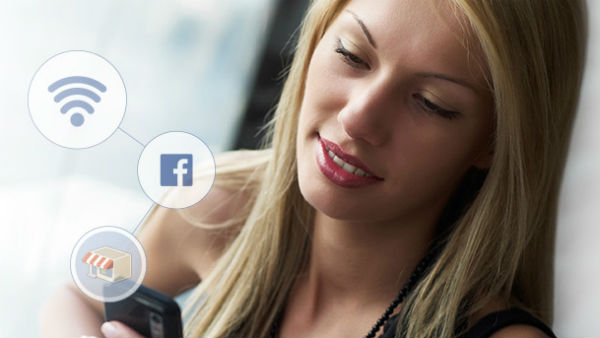 Earlier this year, Facebook announced Facebook Wi-Fi for North America, which is a quick and convenient way for businesses to offer their customers free Wi-Fi access while simultaneously increasing social media engagement. With just one click, your customers can check in to your business' Facebook page in order to gain access to the internet. No more need for costly third-party services or Wi-Fi passwords; all your customers need to do is check in to your page on their laptop, tablet or smartphone and they can begin surfing the web. It's an ideal Wi-Fi solution for restaurants, retailers, hotels, convention halls, and any other business in which people may wish to browse the internet during their visit.
What Are The Benefits?
For business owners, this is an incredibly convenient and hassle-free way to offer your customers free Wi-Fi access. As an added benefit, it increases your Facebook page's visibility and activity. More check-ins and engagement increases activity on your page which in turn improves how your page ranks in Facebook Graph search and in the Nearby Places tab on the Facebook mobile app. Additional check-ins can also lead to new business. When people check-in to your page, it sends an automatic notification to their friends which includes your business name and address, which means you are reaching new potential customers through the best possible avenue – their friends and family. After checking in, people will also be able to like and engage with your Facebook page before continuing to browse.
How Does It Work?
Customers can quickly and simply access free internet by selecting the business' Wi-Fi access from their connections list. No passwords or security codes are required.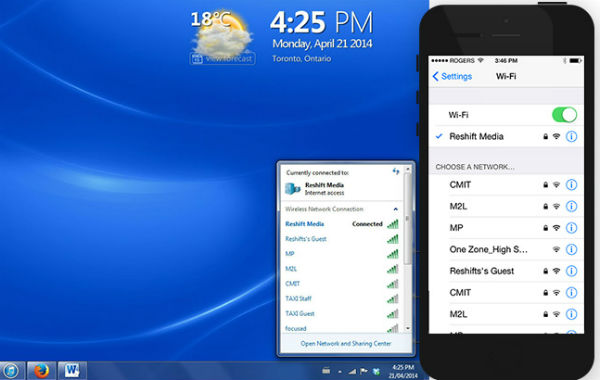 They can then open their browser and type in the URL of a page they'd like to visit. They'll be redirected to the location's Facebook page and prompted to login (if they aren't already logged into Facebook), and to check in to continue browsing.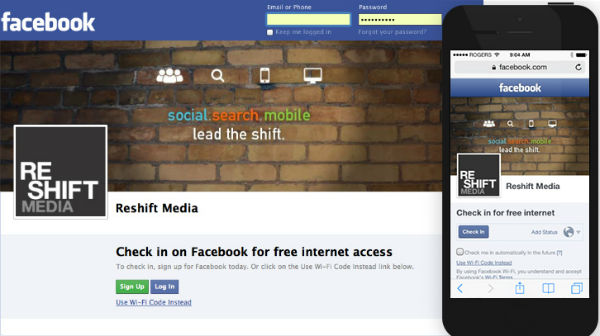 They also have the option to add a status update when checking in, and to click a box that lets them automatically check in whenever they visit your location.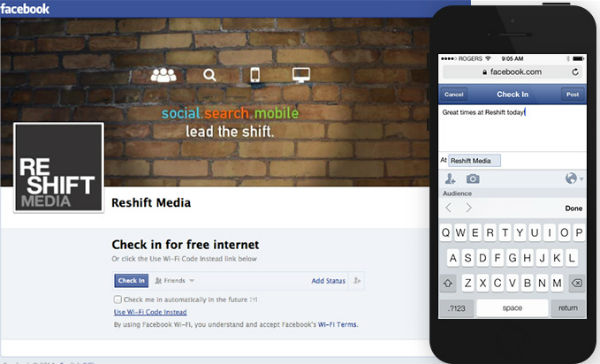 After checking in, they will then be taken to the business' Facebook page, and can continue onwards to their original destination by clicking the "continue browsing" at the top right corner of the page.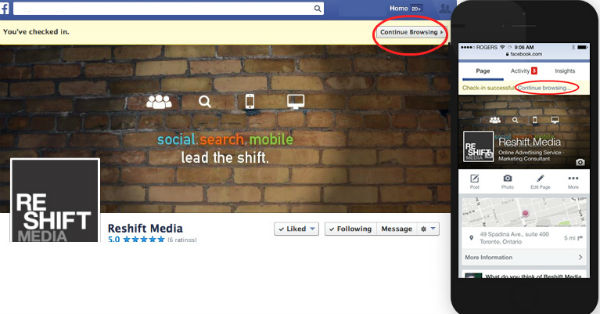 How Do Businesses Install It?
First, make sure your business has a Facebook page, that you have admin access to it and that you're logged in. You will also need a wireless router that supports Facebook Wi-Fi (a NETGEAR R6300 Smart WiFi router, Cisco ISR G2 and ASR 1000 Series routers, or Meraki wireless products).
In this example, we used the NETGEAR router. Connect the router and visit http://www.routerlogin.net to begin the setup. (The default username is "admin", and the default password is "password.") Select "guest network" under "settings" to set up your wireless network name.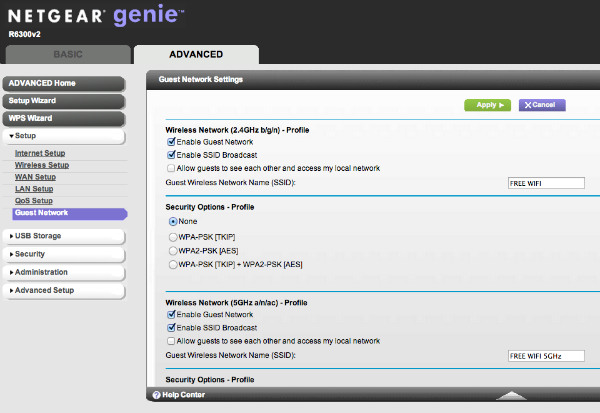 Then select "advanced settings," click on "Facebook Wi-Fi," select the checkbox next to "enable Facebook Wi-Fi" and hit the "configure" button.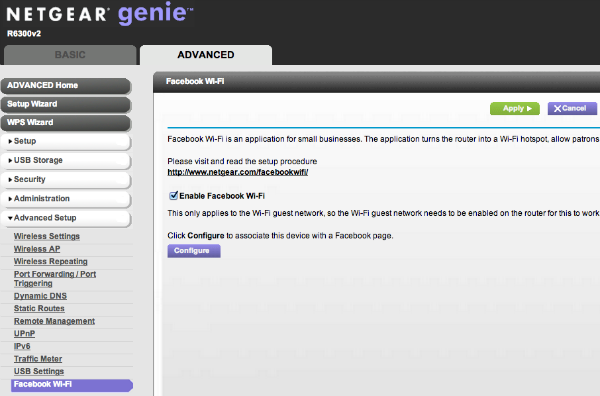 You will then be prompted to select your Facebook page, and a Wi-Fi code that enables your customers or employees to skip the check-in process. You can control how long people will have access to Wi-Fi at your business. The session length defaults to 5 hours, but you can choose to make that shorter or longer. You also have the option of adding your own Terms of Service text. Once finished, hit the "save settings" button to complete the installation. You can change the settings at any time in your Facebook page's admin panel.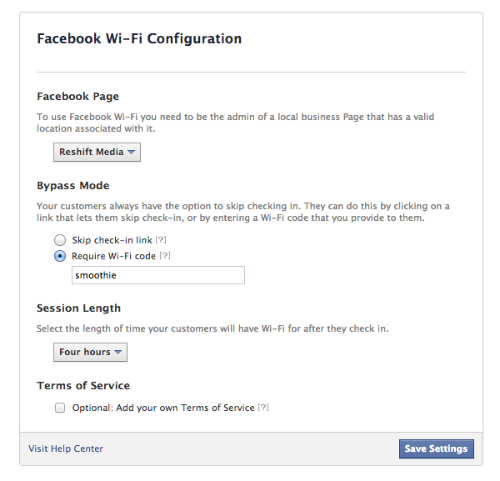 Facebook Wi-Fi has now turned your router into a Wi-Fi hotspot, connecting you with your customers when they visit your business and bringing them to your Facebook page. Not only does it let you offer your customers free Wi-Fi in a cost-effective way, it allows you to boost your social media presence, resulting in a win-win for all.
(Top image courtesy of facebook.com)
TAGS