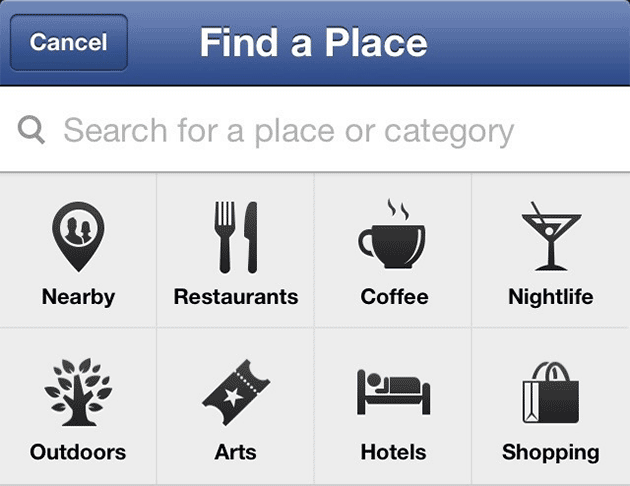 Facebook continues to quietly tinker with the local mobile search functionality in its mobile app, recently changing the term "Nearby" to "Around Me" for some users.
The name change appears for some of us here at Reshift, while others continue to see it as Nearby despite updating the app, which suggests Facebook is experimenting with certain profiles for A/B testing.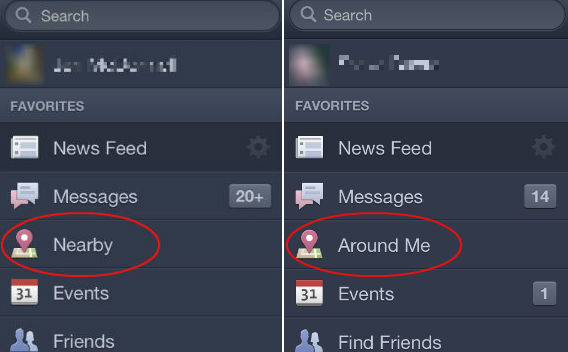 The move is just the latest in a series of under-the-radar updates to Facebook's local in-app search. In January, Facebook quietly relaunched Nearby around the same time it introduced the much-hyped Graph Search. The updated Nearby/Around Me features Foursquare-style functionality, allowing users to find local businesses by name or category (i.e. – restaurants, coffee, shopping, etc.), and see which businesses their friends have checked into and reviewed.
The Nearby/Around Me feature pulls in content from Business pages, underlining the need for retailers to have robust local Facebook pages with fully completed "about" sections. Even more importantly, the more engagement your Facebook page has (including check-ins, comments and likes), the higher your location seems to appear in the search listings, so encouraging activity on your Business page will continue to be a priority.
Places pages (which can be created by users) can also be pulled in, so it is more important than ever for retailers to claim any rogue Places pages and merge them with existing Business pages.
With mobile search on the rise and Facebook continuing to enhance its app's local capabilities, retailers with physical locations should make a strong SoLoMo (social-mobile-local) strategy a priority.
TAGS