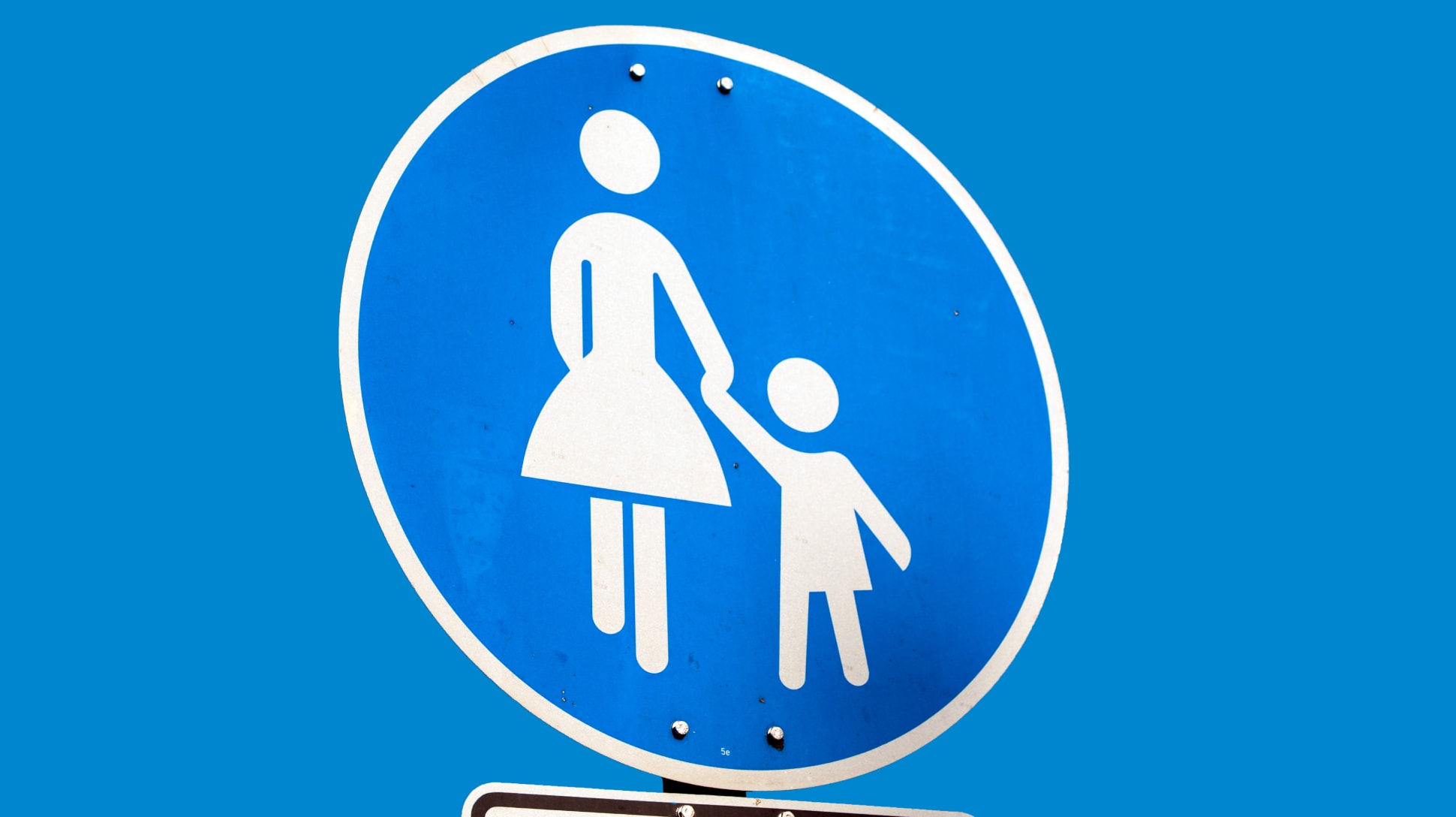 This is part one of a three-part series on Facebook opportunities for franchisors and businesses with multiple locations.
In July 2011 Facebook launched one of its least-understood and yet most powerful tools for organizations that have multiple locations. Called simply the "Parent-Child" framework, the approach is exactly what the name implies – companies with five or more locations can connect their local/regional Facebook pages (the "Children") to their corporate Facebook page (the "Parent").
Unfortunately, there is little information available on how to implement or utilize this powerful framework. In many cases the information that is available was created prior to Facebook's pages redesign, making it less relevant.  Having recently implemented the Parent-Child framework ourselves on behalf of clients, we thought we'd share its benefits and drawbacks, plus explain how to go about it and why it's a must for any company with multiple locations.
Benefits
There are several very strong benefits for businesses that implement the Parent-Child framework:
Easy creation of Facebook pages for all your locations. There's no need to go to the time and effort to manually set up an individual Facebook page for each location; you simply submit information for each store (as outlined in the "implementation" section, below) directly to Facebook and they automatically create pages for all of your "Children." This saves a great deal of time, particularly if you have many locations.
Ability to cascade creative to all Children. This is a tremendous benefit because it enables companies to ensure consistent branding across all pages through the use of high-quality creative for both cover photos and profile pictures. If you are a business with multiple locations, undoubtedly you have struggled to maintain consistent branding and quality. But what often happens is that the local store manager sets up their Facebook page and they either do not know your brand style guide or do not have access to appropriate graphics. The end result: a mish-mash of logos with varying colour schemes, cropping issues, and/or creative that violates Facebook's terms and conditions.
Built-in map and store finder. Facebook automatically creates a map tab on the parent page that includes all your locations and allows people to perform a free-form search using parameters such as city name, postal code, neighbourhood and many more. The search is actually quite powerful – you can even search terms like "downtown Toronto" and receive relevant results.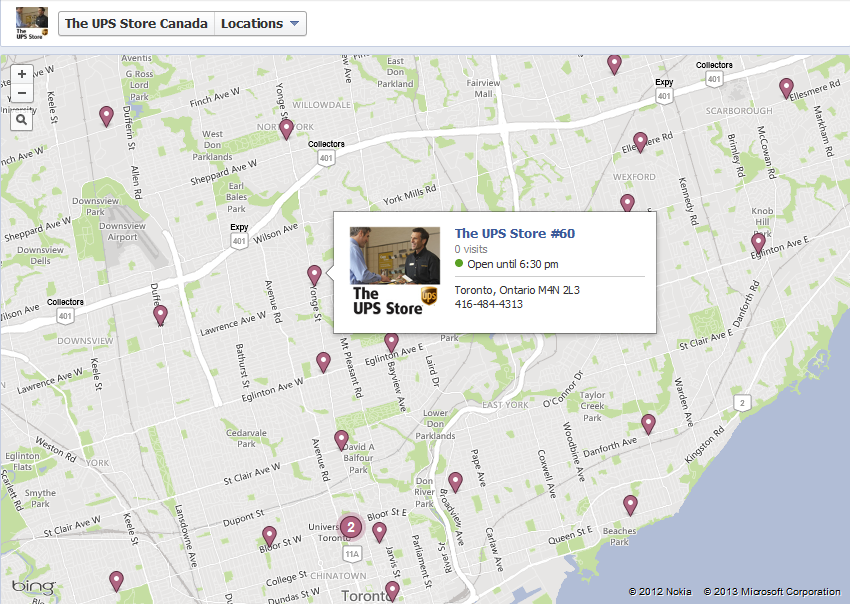 Aggregation of check-ins. When the Children pages are hooked up to the Parent, check-ins from across all stores are counted on the Parent page. This is a handy way to reflect the scale of the company and demonstrate an active customer base.
Ability to create custom deals across all pages. The Parent is able to create national or regional check-in deals and cascade them out to the Child pages for ease of implementation across a large number of locations. Deals are a very handy way to create customer incentives to encourage people in your store to complete a purchase, or to attract new foot traffic to your locations. A particularly nice feature is that this in no way interferes with the ability for Child page administrators to create their own local deals.
Super-admin rights across all pages. The administrator for the Parent page also has administrative rights for all Child pages. This is invaluable for Franchisors, as it is often the case that usernames and passwords for independent local pages are misplaced by local franchisees, particularly when the franchise is sold. With the Parent-Child framework, adding and removing local admins is extremely easy. In addition, if an issue emerges with a Child page (such as inappropriate posts/photos), the Parent admin can act quickly to rectify the issue. As with check-in deals, the ability for the Parent to interact with the page in no way interferes with the Child administrator's ability to post content or engage their local audience.
(Source: Facebook)

Drawbacks
These above benefits are fantastic, but not all of the business' issues are automatically solved, of course: 
Although the number of check-ins is aggregated up to the Parent page, the number of likes is not (despite initial rumors to the contrary). This is unfortunate, as it would be ideal to show the scale of the network through an aggregated like number.
As a super-admin, the corporate community manager is able to access Facebook Insights for the Parent page and each Child page, which is very helpful in monitoring results of campaigns and other efforts. The issue is that they need to do so individually – meaning that the information is not compiled in an easy-to-access fashion. The community manager needs to go page-by-page to view the metrics for each location. This is not too difficult if you only have a handful of pages, but can be laborious if you have hundreds.
The super-admin is able to access all pages and create posts on behalf of the Children. This is particularly handy if there is a national promotion/message or if local teams are unable to manage their Facebook presence due to lack of staffing or expertise. However, the downside is that there is no easy way for the Parent admin to cascade posts to multiple pages – meaning that the community manager needs to go to each page individually to create each post. Again, this is not overly daunting if there are only a few local pages, but can be an impossible task if there are hundreds.
Though the super-admin has access to all local pages, they will only be able to set up notifications for the national page, and won't be alerted any time a person comments/posts on a local page. Therefore, they'll have to go to each page to see recent activity, which can be overwhelming if there are hundreds of pages.
Despite these drawbacks, the benefits absolutely outweigh the issues. And the good news is that there are solutions to these drawbacks, which will be discussed in part 3 of this series.
Implementation
Set up of the Parent-Child framework is completed through close coordination directly with Facebook. This takes quite a bit of effort on Facebook's part, so understandably they don't do it for just anybody. The best way to go about setting up the framework is to work through an agency that has done the implementation before and has a relationship with Facebook so they can take care of all the details. (Get more information about the set up process here.)
Information you will need to complete the setup:
ID for your corporate ("Parent") Facebook page. If you do not have a corporate page, set one up ahead of time.
Store ID, name, address hours of operation, phone number, vanity name and description for all your locations. You will also need the latitude and longitude for each location. A simple data table format (such as MS Excel) is perfect.
IDs for any existing location pages that you want to make Children of your Parent page. Yes, that's right – you can connect pre-existing pages to your corporate page!

With this information in hand, your agency can work with Facebook to handle the setup. It is quite a bit of work, so expect at least 2-4 weeks before completion.
Why do it?
At this point you may be thinking – yes, those are absolutely some terrific benefits and with the right agency partner this doesn't sound all that hard, but do I really need to have Facebook pages for all of my locations?
The answer is an emphatic YES! If you are a franchisor with multiple franchisees or a company that has more than 5 locations, you absolutely, positively need to have an engaging, regularly updated Facebook page for every location. Now, having said that – it is not critical that you do so via the Parent-Child framework, but you absolutely should ensure each geographic location has an individual page.
That of course begs the question: why, exactly? There are several compelling reasons:
A local presence encourages customer retention and loyalty. No matter how strong a corporate page is, it can never be all things to all people. Local pages can connect more effectively with their direct customers through localized posts (including text, photos, video), community news and unique offers. There is no replacement for authentic local engagement for customer retention loyalty.
You need to have a physical address for check-ins. If you don't have a local Facebook page customers cannot "check-in" to your business. Although only a small subset of your customers are inclined to check-in, it can be a powerful tool to encourage customer loyalty and offer incentives such as Facebook deals. Beyond deals, one of the major goals behind encouraging check-ins is to reach friends of existing customers – every time a customer checks in to your business, their friends could potentially see your brand associated with a positive experience for one of their friends, leading to a natural "halo effect". This is an important social media objective which merits a discussion unto itself, but we'll save that for another time.
Facebook Nearby. I'll expand more on this topic in part 2 of this series, so I will be brief here. The main thing to know is that "Nearby" is built into Facebook's mobile app, which was the #1 downloaded app for both Apple and Android in 2012. According to comScore, "In addition to owning the top app audience ranking, Facebook has consistently ranked #1 in terms of mobile app engagement. Their app currently accounts for 23% of time spent on apps". With this level of mobile dominance, this app (and its newly expanded "Nearby" functionality) simply cannot be ignored.
Social search. There has been quite a bit of discussion about Facebook's new Graph Search, which was announced on January 15, 2013 and is currently in beta. If you manage a business you should spend a few minutes familiarizing yourself with this new functionality, as it will have major ramifications on how people find your brand in the future. In a nutshell, Facebook is allowing people to perform "social searches" on the publicly available information contained within Facebook. This means people can perform searches such as:
"What restaurants have my friends liked?"
"What products are my friends fans of?"
"What is the most visited retailer in my neighbourhood?"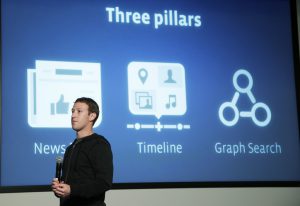 This is a very different search experience than Google, and is specific to Facebook (with Bing integration). So what does this mean for businesses? It means that if you do not have a local Facebook page with a specific address and local fans, you will not show up in peoples' social searches. That might not mean much today while Graph Search is still in its infancy, but what about a year from now? As an example, could you imagine the impact to your business if you were not showing up in Google search results?
There is little question that social search is going to grow in importance in the very near future, so businesses should be thinking ahead to ensure customers can find them quickly and easily. The best way to ensure you have a presence is to create a specific Facebook page for every location you have, ensure it is populated with useful information and encourage customer activity (comments, likes, check-ins).
As social media, and particularly social search, continues to evolve, a local social presence will become a must-have for all businesses – just as a website is today. Parent-Child is a quick, cost-effective way for companies with multiple locations to set up and manage Facebook pages for each of their properties and leapfrog their competition. The question isn't "Why would you make the leap?", rather it's "Why wouldn't you?"
Today: Facebook Parent–Child Framework: What it is and Practical Applications for Franchisors and Multi-Location Businesses
Part 2: How To Translate National Brand Strength to Local Facebook Pages
Part 3: How Franchises and Other Multi-Location Businesses Can Effectively and Easily Manage Facebook's Parent-Child Framework
To learn more about implementing Facebook Parent-Child for your multi-location business, email [email protected]. 
TAGS