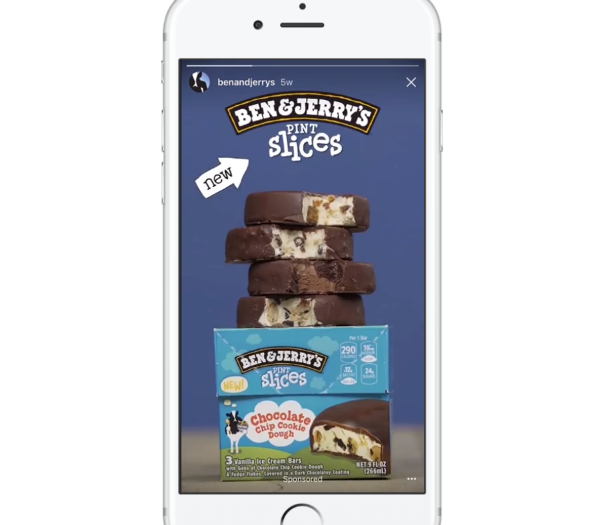 How to Create a Facebook Story on a Business Page
With business pages' organic reach continuing to decrease on Facebook, it's now more important than ever to experiment with different ways to get your posts in front of as many eyeballs as you possibly can.
Facebook recently rolled out Stories to business pages, which provides another opportunity to showcase your brand and increase your Facebook engagement. While many brands are using disappearing Instagram and Snapchat stories to reach their audience, Facebook Stories has previously been limited to personal profiles, with very little uptick in usage.
The lack of people using Stories on Facebook presents an opportunity for brands to fill that void. Currently only a few businesses are using this feature despite its prime real estate: Stories appear at the top of users' Facebook News Feed on both desktop and the mobile app.


Facebook's latest algorithm change prioritizes local news, as well as interactions between friends and family, making it even harder for posts from business pages to been seen without spending money to boost them. It's now more important than ever to look at alternative ways to interact with your audience. Facebook Stories may help business pages gain some visibility, especially with so few people using them at this stage.
Much like Instagram Stories, Facebook Stories are visual rather than text-based. They can contain multiple photos and videos to communicate a message and will disappear in 24 hours. Currently, business pages can only post Stories using the mobile app, not from desktop.
If you have a business profile on Instagram, you can also push your Instagram Stories to Facebook Stories. Access your settings in the Instagram app, select 'Story Settings' and turn on 'Share Your Story to Facebook.' With this method, all of your Story analytics will be combined and viewable on Instagram.
Before jumping into Facebook Stories, it's important to understand the difference between content that makes a good Story versus content that makes a good post. Much like on Instagram, Stories tend to lend themselves better to behind-the-scenes content and often have a more "guerilla marketing" feel than the professional photography you're more likely to use with posts. You want viewers to watch your story from the beginning to the end by guiding them through a journey. Here are some guidelines to follow on how to create a good Story versus how to create a good post:
Facebook Story
Facebook Post

Plan out what you want to showcase to your audience and create a storyboard
Decide what story you want
to tell your audience
• Do you want to share behind-the-scenes photos showing your audience what goes on in your business?
• Do you want to educate your
audience with your expertise? Facebook
Stories can be a great way to deliver tips and short how-to tutorials.
• Are you trying to discover more
about your audience? Ask for
your fans' feedback and use them to focus group new products or services
Come up with an overall theme/idea and include a combination of video and images to keep the Story visually appealing.
• Decorate the Story with
elements such as filters, stickers and text to keep it visually interesting
• Start with no more than 1 Story per day

It is crucial to write your text for speed readers. People scroll through their News Feed quickly, so get straight to the point and use strong call to actions
The audience will be more interested in your post if the content is exclusive, entertaining or informative.
Determine your objective behind each post. Are you trying to get brand awareness? Drive people back to your website? Get newsletter signups?
To gain engagement in your post, ask questions and use hashtags. Be direct and avoid asking yes/no questions. You want people to comment and discuss.
Keep your posts relevant to your business and audience. The focal point of your posts should always relate to your company's culture, products/services, or business objectives.
How to create Facebook Stories
Through the Facebook app on your phone, you can directly post Stories by:
Going to your brand's page
Scroll down to where you see 'Your Page's Story' or 'Publish'
Click 'Create a Story'. (If you do not see this option on your page yet, you might have to download Facebook's Page Manager app instead)
Create your Story by taking photos or video, or upload photos and video from your Camera Roll
You can add filters and text
Once you're done, at the bottom of your screen, click the 'Next' button
You will be prompted to add it as a Story, or as a post to your page
 Select "Your Page's Story" and click the arrow button at the bottom