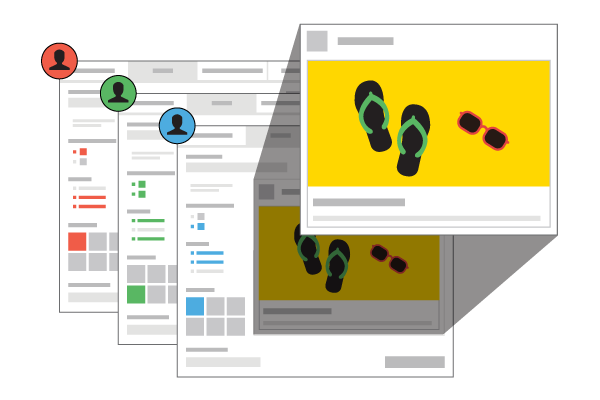 Having worked with franchise companies around the world, we here at Reshift Media have seen first-hand that advertising on Facebook and other social networks is much more complicated for franchise organizations then most other corporate structures. Having said that, we have also seen how the right approach can make use of the inherent strengths of a franchise structure to achieve incredible business results. In this blog post, we will share some of the challenges we have seen franchise organizations face and outline specific strategies you can implement to leverage the power of a franchise system to achieve superior Facebook advertising results.
This is the first article in a series on the topic of social media advertising for franchises. For best results, we suggest reading each article in the series as follows:
Why franchise advertising on Facebook is complicated
A franchise company is different than other organizational structures. The biggest difference is that the people running local stores are owners, not managers. They are entrepreneurs who have started their own business within a franchise concept to leverage the benefits of an existing brand, processes, supply chain optimization, technology systems, marketing power and other factors. From a corporate success perspective, having entrepreneurs "on the ground" is fantastic because their motivation to succeed is incredibly high and they will typically go the extra mile to get the job done. However, because the network is made up of entrepreneurs, they often have diverging interests or ideas which can sometimes make it difficult to get the whole company moving in the same direction at the same time.
In a franchise system, it is often the case that different locations require different approaches. What works for one location from an advertising perspective may not work in a different region or even with a different local owner. This could involve the offers or discounts being run across different locations, the creative, or even the terminology used. For example, a discount on snow tires may work great in Chicago but will likely be less effective in Florida.
At the local level, managing Facebook advertising can be a complicated and time-consuming process. Although the basic "post boost" ads are straightforward to manage, the more powerful and effective advertising opportunities are becoming increasingly complex to set up and manage. Local owners wear many hats, so it is often impractical for them to spend their scarce time managing a digital campaign.
In addition, franchise companies tend to have smaller marketing budgets at the head office level. Because the franchise model is inherently local in its approach, a significant amount of the marketing activity (and budget) is often managed independently by the local franchisees. This can sometimes result in a fragmented marketing approach which can lead to:
Divergent local marketing strategies and objectives across the company
Off-brand creative and messaging
Insufficient or inaccurate measurement of advertising spend vs. results
The struggle franchisors often face is in finding the balance between local ownership and innovation vs. organizational consistency and efficiency. It is finding this proper balance that makes implementing an effective Facebook advertising approach in a franchise so complicated.
The problem with advertising for franchises on Facebook
When we first start working with a franchise, we often find that both the franchisor and franchisees are frustrated with social media advertising. Typically, we find one of two things is occurring:
Franchisees are running Facebook and other social ads independently without a meaningful amount of head office involvement. This is often very frustrating for everyone because:

Franchisees often don't have a background in digital marketing and don't find Facebook's tools to be particularly user-friendly
Franchisees have a business to run and don't have adequate time or resources to dedicate to actively managing Facebook advertising programs
The franchisor has limited visibility into local ad campaigns, which makes the consistency of creative, analysis of results, and sharing of best practices difficult

The franchisor is managing the social media ad program and is running the same (or similar) Facebook ads across all markets, either through a centralized budget or by collecting dollars from franchisees in order to run ads on their behalf. This also is usually frustrating for everyone because:

Franchisees don't have adequate flexibility to customize the marketing for their location
The franchisor is employing a manual and/or time-consuming process to manage the campaign in a fashion that works for their franchisees
Non-local ads are less effective at driving results
The issue in both cases is that there is a lack of balance between the need for company-wide efficiency and consistency vs. the ability for location-level customization. In our experience, the real power of franchising comes from balancing these seemingly conflicting objectives in order to:
Use the overall size and footprint of the business to achieve economies of scale, out-maneuver local and national competitors, and share best practices across the company
Leverage the franchisor's knowledge of the business and ability to provide cross-company support and resources
Capitalize on franchisees' knowledge of their markets and empower them to innovate and explore new ideas
Diverse ideas and local Facebook budgeting is a strength, not a weakness
A wide variety of ideas coming from a motivated team is something most companies can only dream of. As a franchise company, you have this capability built-in. The trick is in putting in the appropriate approach to unlock that potential without the result being that everyone runs off in different directions.
We also have found that local advertising budgets are often an untapped opportunity for the company. Franchisors (and their ad agencies) often focus on how best to deploy the national ad fund without spending adequate time thinking about how best to help franchisees spend their local advertising budgets effectively. In some cases, we have found that locally-run marketing campaigns are viewed as competing with national ones or they are thought to be lower quality. We have also heard in some cases the franchisor has limited visibility into the local campaigns and therefore has no idea if they are driving new business or not.
If this is how your franchise views local advertising, we would challenge you to re-think your approach. In many cases, the local budgets in aggregate dwarf the national ad spend. If those dollars (or a portion of them) could be mobilized against common Facebook programs, the effectiveness of each dollar (both national and local) is magnified many times. Instead of running many small campaigns, you should be thinking of how you can run one large one – but with many local implementations.
 National digital ad strategy with local flexibility
In our experience, a hybrid approach works very well for franchise organizations looking to optimize their Facebook advertising. In this approach, the head office sets the overall campaign strategy and develops the campaign creative (images, photos) and copy. However, instead of developing just one set of generic ads that are used across all locations, in a hybrid approach the national marketing team creates a variety of ad options in order to allow franchisees to have several options to ensure the marketing is pertinent to their customers and local approach. In the best systems, the ad copy itself has some degree of flexibility to allow for variation by location. The more local the copy and relevant the advertisement is, the more effective the approach.
Note that this is different than simply running independent local ads. Although the ads may have several options and are localized, they are all still part of the same overall campaign approach. This enables greater coordination and effectiveness across the organization without compromising local flexibility. In this system, the franchisor is able to provide support to their franchisees to aid in their success, while franchisees are able to choose the ads that apply best to them and, where possible, even customize some of the ad copy for their location.
As we'll discuss in the next article in this series, technology can be a major enabler to implementing this hybrid approach. From a strategy perspective, the objective must be to provide your local teams with the tools to be creative and innovative, yet at the same time ensure dollars are spent effectively and advertising quality is maintained.
This means implementing clear roles and processes within the company to ensure everyone knows who is responsible for what activities. Each franchise organization is different, but in our experience most franchise organizations' Facebook programs operate optimally with some version of the following approach:
Franchisor responsibilities
 
Franchisee responsibilities
Coordinate the overall campaign strategy

Collaborate with the franchise network to surface ideas
Planning around events (ex: holidays, black Friday, etc.)
Campaign themes / approach

Develop and execute on local strategy

Generate local campaign ideas and collaborate with the head office team
Use the elements from the overall campaign that make sense for the market
Augment the campaign with organic social media and other tactics

Develop on-brand campaign creative

Ensure logos and images are on-brand and of high quality
Images are cropped and sized properly for the ad units being used
Copy is on-brand, of high quality and in the right tone
 Provide a variety of creative and copy which can be used by different franchisees depending on their needs

Customize and implement the local campaign

Use campaign assets developed by the franchisor to accelerate implementation and reduce setup costs
Determine an approach for the local market (specific offer, incentive, etc.)
Ensure local terminology is utilized (avoid "generic looking" ads)

Analyze overall results & share best practices

Review campaign performance across the network to provide data analysis and strategic review
Communicate results with franchisees and share learnings

Analyze local results & share learnings

Review performance of the campaign from a local perspective to find out what worked & what didn't
Provide feedback to head office and other franchisees so the next campaign is even better

Provide infrastructure support

Provide processes and technology to enable easy campaign implementation for franchisees in a way that does not diminish their local flexibility
Manage technology implementation (retargeting pixels, landing pages, call and form tracking, etc.)

Employ technology to lower cost and increase speed
Summary
Although social media advertising in a franchise system can be more complex than in a traditional business model, when done well the results can be tremendous. Tapping into the creativity of the network and enabling localized advertising through process, budgeting and technology are the key elements of success.
TAGS